thebestofchester win a prestigious award at National Franchise Conference.
24th September 2010
... Comments
---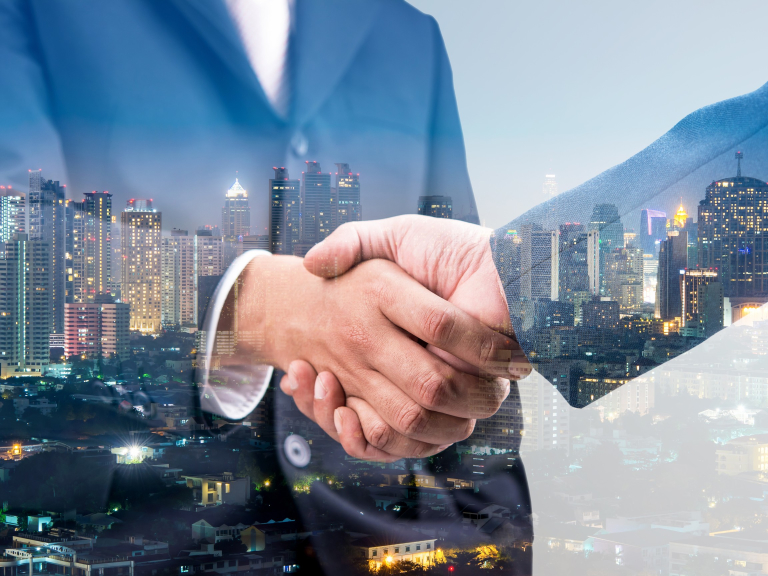 Entrepreneurs Paul Daniels and Steve Nicholls are celebrating winning a prestigious award.
 
The duo picked up the Best Connector Award at the National 'thebestof' Conference held at the Hilton Coventry recently. thebestofchester is a business support organisation which champions only high quality Chester businesses that are recommended to them in the area. Their unique and innovative business allows them to provide residents and businesses of the city with a new source of local information, special offers, events, newsletters and a place to find professional, reliable and trustworthy local businesses. 
Nigel Botterill, national CEO of thebestof franchise, said: "Paul and Steve are exceptional franchisees and entrepreneurs, growing the franchise in Chester at a terrific rate since they launched four years ago. They are clearly champions of high quality local businesses in the city with their proactive and supportive way of operating, and as a result those businesses are continuing to see plenty of new customers on the back of thebestofchester's locally targeted activity.
"Paul and Steve, are "word of mouth specialists", they are passionate about spreading 'the word' to local residents through their offline and online marketing whilst providing a 'hub' for those high quality local businesses."
 
The organisation's website: thebestofchester.co.uk is an easily accessible online resource which aims to contain everything a resident or business could need to know about their city.  thebestofchester also aims to add value to the local community as well as playing a key role in strengthening local business relationships through regular networking events.
Paul Daniels, managing director at thebestofchester, said: "We are thrilled to have been recognised as one of the best franchisees in the UK - we are really proud to support high quality local businesses and of what we have achieved.
 
"Chester is a city with excellent businesses, events, facilities and we provide a tool where people can go to look for the high quality and reliable businesses and services in the area.
"We put a lot of effort into helping businesses connect with each other and build their relationships through regular networking events and synergy groups, member offers, newsletters, social media marketing, digital marketing and exhibitions. Businesses that are invited to join thebestofchester have an opportunity to generate more customers and expand their business. The Business Members section and Blog on the website will provide local residents the opportunity to rate, review and recommend their favourite businesses.".