Enjoy Paul Caputo's appreciation of the wines of Alsace
22nd July 2011
... Comments
---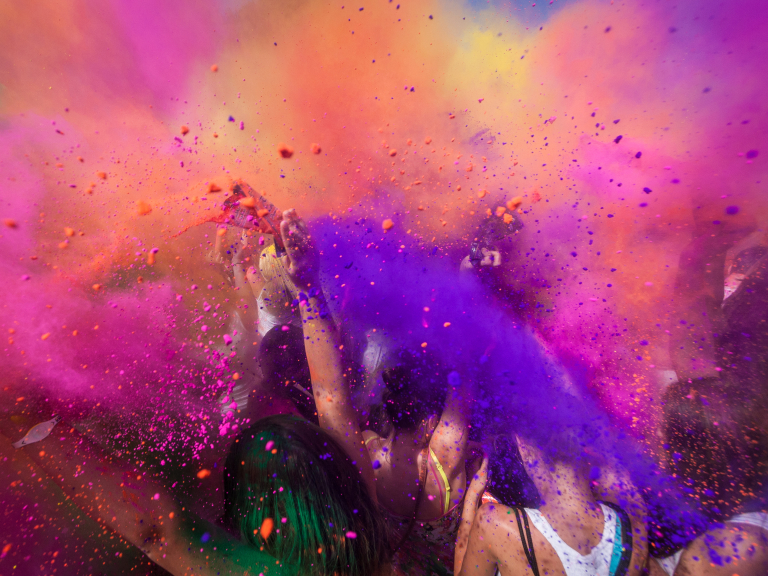 I love Gewürztraminer and better still, Alasce Gewurztraminer. No matter how many examples I try from around the world they never quite seem to match the exotic aromas of tropical fruit and depth of flavour that this sunny part of France seems to deliver. With low acidity and excellent ripe flavours these wines are a perfect match to Asian cuisine, enhancing rather than competing with the food.
My appreciation for the wines of Alsace became pretty evident on my first day in Riquewihr, a small wine village located along the Alsace wine route, as I flitted between the tasting rooms of both renown producers and small independent vignerons. Visiting a particular wine region certainly assists ones sense of comprehension of what's in the glass. The aromas, the flavour characteristics seem considerably more definable and quite frankly relevant when referring back to earlier wanderings around the place of origin. You close you eyes, put your nose in the glass and smell countless experiences. Bright days of blue sky, hillsides striped with lush green vines, the sudden changes in temperature as you descend into the cellar and of course that first glass of wine that touches your lips after hours of travel.
I don't make it to Alsace every year but my memories of hopping between the fairytale like villages of the Haut Rhin throw considerable weight towards my enjoyment of Alsace's very misunderstood and undervalued wines. The four 'noble' varieties permitted (if the wine is going to carry the Alsace Grand Cru AC label), Gewurztraminer, Riesling, Muscat and Pinot Gris all make very different wines yet show a distinct regional character and it is Gewurztraminer more than any other that has charmed me.
It was then, with extra pleasure and excitement that i opened Fernand Engels 2007 Gewürztraminer Reserve on a late summer's afternoon. This was not a new tasting experience for me. I had drank this wine countless times before and knew what to expect. Yet despite the familiarity I had a sense that I hadn't fully grasped everything on offer. There was a complexity on the nose that I couldn't quite fully comprehend. Certainly there were those lush flavours of lichee fruit mixing with strong floral perfumes of rose petal and honeysuckle but there were other nuances slightly beyond my reach.
As predicted the wine continued to yield its secrets to me. Slight feelings of mango and a stony mineral character, wet schist I dare say. On the palate the wine was round and oily with excellent texture, although not in any way cloying. The length was suitably persistent and a final touch of ripe apricots stayed with me for some time that afternoon. As I poured the last glass and inhaled one final time I couldn't quite suppress a sensation of panic and then excitement as I realised I had not yet unearthed all there was. Acacia perhaps or even almond. I'll get there next time.
You are welcome to contact Paul Caputo at info@cantinacaputo.com