Cathedral Enters Baby Grow Race With Vice Dean Duck
15th July 2015
... Comments
---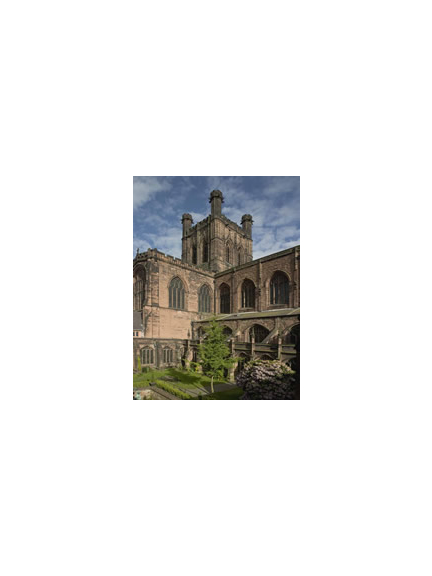 The Chester Duck Race this year will feature a priestly submission from Chester Cathedral.
The look-a-like duck is named 'Vice Duck' after the cathedral's Vice Dean, Canon Peter Howell-Jones, and is the mirror image of the well-known canon, with a cassock, clerical collar and even a pair of glasses.
The Vice Dean said: "I met the Vice Duck when he was introduced to us at a staff meeting. It was very surprising and exciting to be entered in a race as a duck.
"Seeing as Chester Cathedral supports The Baby Grow Appeal so keenly, we're happy enough knowing we were able to sponsor a duck. That being said, we wouldn't necessarily be upset if we won."
In order to raise the £200 required to enter the race, the cathedral is running a variety of fundraising activities including the cathedral bake off where staff enter cakes in a variety of categories, in the style of 'The Great British Bake Off'.
The duck race is in aid of the Baby Grow appeal which the cathedral has been actively supporting. Last year, the cathedral donated all the proceeds from its Christmas Tree Festival totalling over £4,800. Schools and businesses were able to decorate and sponsor a Christmas tree inside the cathedral cloisters.
Mini Vice Ducks are accompanying cathedral staff on holidays around the world. Pictures of the Vice Duck's adventures will be able to be seen on Chester Cathedral's Facebook and Twitter pages over the summer holidays.
The Vice Dean will be cheering on the Vice Duck at the race on Saturday, 19 September.