Cathedral Centenary War Repair Fund Helps Conserve Chester Cathedral
11th August 2015
... Comments
---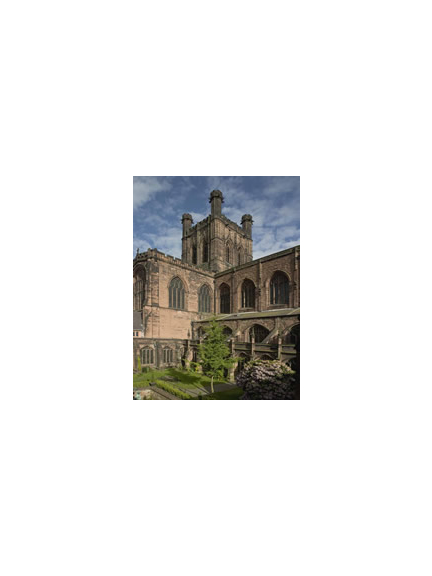 Essential conservation work has begun on the fabric of the ancient Chester Cathedral. 
The cathedral was awarded a grant for a once in a generation opportunity to re-lay the Cloister Roof and to reset the decorative pinnacles added to the Cathedral by the esteemed Cathedral architect Sir George Gilbert Scott. 
The grant was received through the kind support of the Church Commissioners and Central Government through two of the three rounds of the Cathedral Centenary War Repair Fund committed during the 2014 budget.
The project has been designed by Cathedral Architect Tony Barton of Donald Insall Associates and the contract for the works was awarded to Grosvenor Construction following a competitive tender process. 
Simon Warburton, Director of Operations, said: "This is a fantastic opportunity for the Cathedral and we are very grateful for the grants. To be able to implement once in a generation works, to secure the fabric of the Cathedral, for another 100 years or more is a humbling and rewarding opportunity." 
Tony Barton, Cathedral Architect and Chairman of Donald Insall Architects, noted: "Every effort has been made to minimise any impact on the Cathedral's activity and importantly to protect the fabric. Grosvenor Construction's appointment was carefully made to ensure the right skills will provide a top notch job." 
The necessary works should have little impact on the use of the building although visually there will be a lot of scaffolding. 
The projected timeline for this project is four months, finishing December 2015. 
For more information on the project please contact the Cathedral office.