Business Is Just Like A Football Team!
25th November 2013
... Comments
---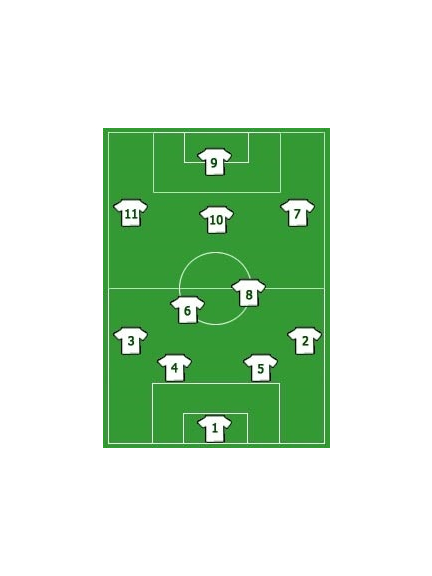 Managing a business effectively can be a tricky undertaking. However, to assist in this process it is sometimes useful to look at 'other analogies'. How about seeing your business as the Manager of a Football Side would see his Team?
A Football Manager has different functions to consider – Goalkeeper, Defence, Mid-Field and Forwards. They all have to be able to operate independently, but they also have to work together, communicate effectively and have a shared vision and 'goal'. The Team will have different skills, abilities, knowledge and functional requirements (the defenders first responsibility is to stop the opposition scoring etc), but they fit into the 'one big team' overall.
The Team (or business) can only succeed if they have a shared strategy and key objectives. They must be able to support each other when required (the forward that comes back to help his defence etc). The team may have specialist skills that enable it to be more competitive than the opposition. However, it may have weaknesses requiring additional training and development, just like a good business does.
The Football Manager has to please his paying customers (by winning and playing well) and to do this consistently he needs the support and effective communication from his operational Captain (or Team Leader). The team has to practice and develop innovative and creative approaches. It also has to continually improve and it can only do this if everybody is involved and has the ability to contribute.
The Team Manager will hold regular meetings and listen to his players. He/she will respond accordingly and adopt ideas and provide positive feedback. The Manager will do performance reviews or appraisals to develop players further, to motivate them and to recognise them for their contribution. In addition, further investment will be considered and authorised to create growth and stay ahead of the competition.
There are endless comparisons between a Football Team and managing a Business. So why don't Business Managers do all this stuff naturally, like a Football Manager does? The answer is the Football Manager can see what is happening from the sidelines. He/she can see what is working and what is not; what needs changing and what just needs encouraging. There are no walls – no artificial obstacles.
The Business Manager rarely has this clarity and does not have this easy, clear view of things. So perhaps we need to create this somehow? Knock down the walls (at least mentally) and have a 'Helicopter View' of the whole company. Then we too can see what is working and what is not, quite clearly – then we can fix it (at half-time) and involve people or team players in the implementation of solutions!