Birds Of Prey In City Centre Call Chester Cathedral Falconry And Nature Gardens Their Home
22nd July 2015
... Comments
---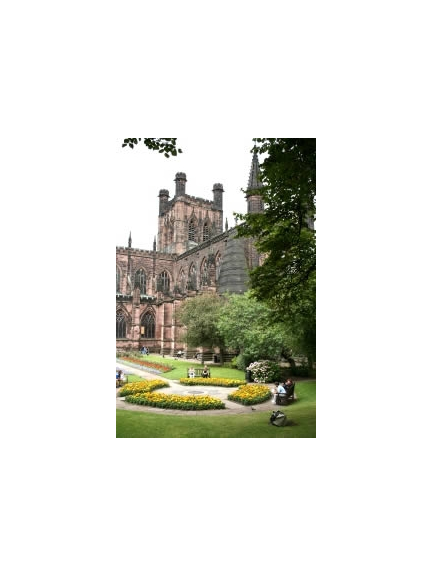 Birds of prey zipped and dipped through the skies at the Chester Cathedral Falconry and Nature Gardens aweing crowds who attended the opening day last Saturday.
The centre dedicated for birds of prey, a first for Chester, opened 20 July 2015 with over 200 people visiting on the first day.
Vice Dean Canon Peter Howell-Jones said: "Falconry was a medieval past time and our new centre underpins the medieval links between the original Benedictine Monastery and our ancient Roman city. Through this project I've become companions with our young Indian Eagle Owl called Mush. As the relationship between our new falconry centre and our community begins to form, I'm very interested in seeing how the bonds strengthen between us and our birds like Mush."
The bespoke falconry centre is based within the cathedral grounds, set in a historic walled garden on the Dean's Field, in the heart of the city which is easily accessible from the city's Roman walls.
Serving as head falconer is Tommy McNally, a renowned falconer and conservation expert who has over thirty-five years of experience in falconry and wildlife management.
Tommy said: "Each day the birds go out to fly on their own and return to us entirely by their own will. At Chester Cathedral Falconry and Nature Gardens we strive to provide the best quality of care for the birds while focusing on conservation and public education."
The site includes a number of aviaries, purpose built to ensure the security and comfort of the birds. The nature gardens feature bird boxes and bug hotels set amongst a stunning backdrop.  Here visitors can watch our close encounter demonstrations, learn more about natural habitats and pick up expert tips on how to develop their own gardens to welcome bees, butterflies and wild birds.
Image below: Head Falconer Tommy McNally with golden eagle Grace