Alice Exhibition Transforms Ancient Cathedral Into Fairytale Wonderland
15th July 2015
... Comments
---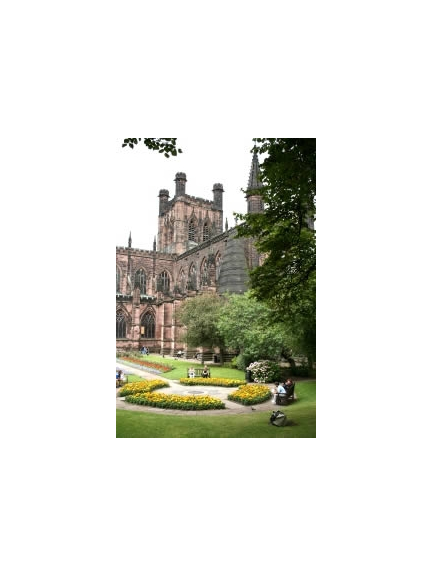 Over 8,000 people visited Chester Cathedral within the first week of its Alice in Wonderland exhibition opening.
Visitors can journey alongside Alice as she experiences the thrills and spills of her Wonderland adventure meeting characters like a mock turtle, a rabbit in a waistcoat and a fish footman along the way. The cathedral encourages its visitors to explore this world of both logic and nonsense by getting up close and personal with the exhibition to take photos and make memories.
The free exhibition spreads throughout the cathedral, transforming the historic building into a land of exciting enchantment where visitors discover various scenes in its ancient nooks and crannies.
Nine sets including 'down the rabbit-hole', 'the Mad Hatter's tea party' and 'the Queen's croquet ground' convey the timeless tale. The displays were created by professional set designer Judith Croft who has worked for Clwyd Theatre Cymru and the Chester Mystery Plays.
In the Refectory café visitors can experience in the Mad Hatter's tea party with homemade 'Eat Me' tarts and 'Drink Me' beverages. 
The cathedral Gift Shop is carrying Alice in Wonderland themed stock so visitors can take the experience home at the end of the day.
The exhibition is in celebration of the 150th anniversary of the much loved Lewis Carroll book as well as a commemoration of his links to the local area. Carroll spent a portion of his childhood living in Cheshire while his father served as a clergyman.
The free Alice in Wonderland exhibition launched Saturday, 4 July and will remain until Monday, 31 August 2015.