Aaron's Solicitors leads the way appointing chief as partner
13th July 2011
... Comments
---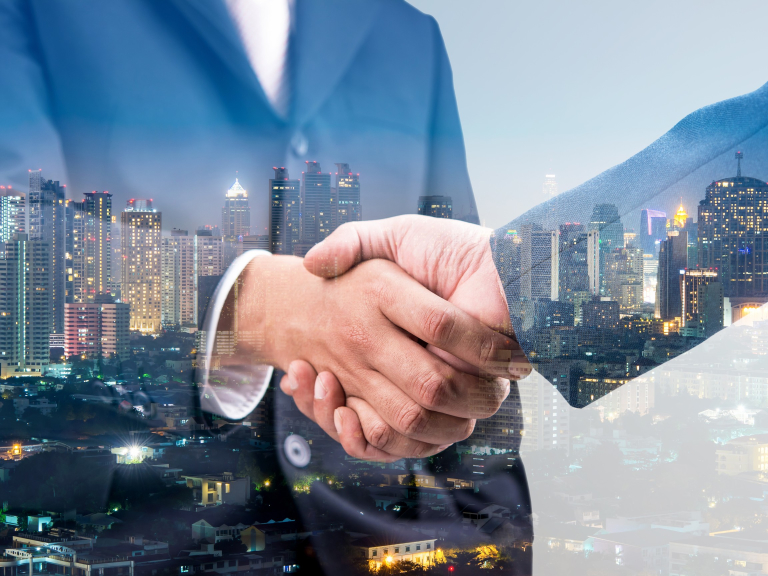 A CHESTER law firm that made history 20 years ago when it appointed a non-lawyer as chief executive is leading the way once again after bestowing partner status on its current chief.
 
Andy Duxbury of Aaron & Partners will be one of the few law firm chief executives in the country to be a non-lawyer partner.
 
Senior Partner Simon Edwards said the move would help to ensure the future success of Aaron & Partners. "Bringing Andy into the partnership is the natural evolution of the process," he said. "Andy plays a key role in the running of the business and that is consolidated by bringing him into the partnership.
 
"Just like other companies, law firms have to be run well and efficiently. Andy has done that for us including a successful response to the challenges of the recession and since then we have continued to grow. We're confident that this will help us to continue to take the firm from strength to strength."
 
Aaron & Partners set the trend back in 1990 when it became the first firm in the country to have a non-lawyer chief executive.
 
There is expected to be an increasing cultural shift towards non-lawyer partners being appointed for their business expertise to complement practices core legal disciplines, and Aaron & Partners is making that shift at an early stage. 
 
The previous Government paved the way for this in 2008 when it laid amendments to the Legal Services Act, allowing law firms to have up to 25% non-lawyer partners.
 
Andy Duxbury commented: "I'm delighted to become a partner at Aaron & Partners, it is very rewarding for me to be acknowledged in this way. I also believe it is very far-sighted of the practice to recognise the importance of business expertise as well as legal know-how in ensuring the future success of the firm."
 
Andy began his career in pharmaceuticals and later worked in the automotive and fuel industries.  He moved into professional services in 2000 and held the post of business development director at Manchester law firm, Cobbetts, before being appointed chief executive at Aaron & Partners in 2006.
 
Aaron & Partners, Cheshire's largest commercial law firm, is headquartered on Grosvenor Court, Foregate Street.
 
In addition to its full-service commercial offering, it also runs thriving matrimonial, wills, trusts and tax departments.
 
The company employs 100 people in total and also has an office on King Street in Manchester.
For further information please contact Mike Youds at Outwrite Public Relations on 01352 706260.
Aaron & Partners LLP is headquartered in Chester. It works for businesses, public authorities, charities and individuals. It specialises in company and commercial law, commercial property law, dispute resolution and employment law, as well as matrimonial and wills, trusts and tax work. In addition it provides specialist services such as planning, environmental, minerals and waste, renewable energy, road haulage and warehousing, and insolvency & restructuring advice. For more information go to www.aaronandpartners.com <http://www.aaronandpartners.com>