How to find a good plumber
24th September 2014
... Comments
---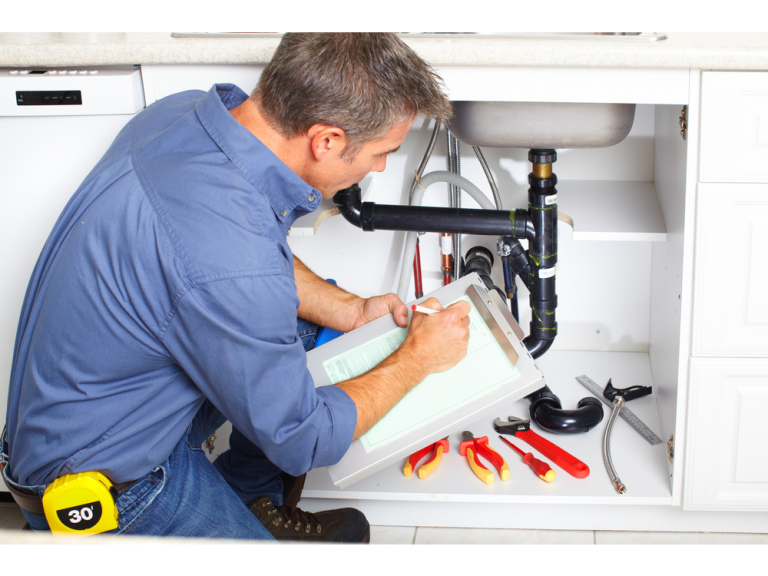 How to go about finding companies to chose from
Word of mouth – ask friends, family and neighbours if they had a plumber they can recommend. If you've had good service from tradesman from a different trade then you could ask them too and see if they have a recommendation.
Local recommendations – Search online (or directly on the Trading Standard's website) for your local Trading Standards office and ask them to recommend plumbers to you
Approved Trader Scheme – TrustMark is an organisation that is licenced and backed by the government and is supported by consumer protection groups. If a firm or tradesman bears the TrustMark logo then the technical skills, trading record and financial status of said firm/tradesman have been checked and undergo regular re-checks to ensure that standards are maintained. It also means that they have signed up to a code of practice which includes good customer service and care, insurance and good health and safety procedures.
Online Recommendation Services – These include sites such as 'Rated People', 'TrustedTrader.com' and 'MyBuilder.com'. While these aren't always 100% reliable, looking at one, or all, of these sites before contact any plumbers is worthwhile as they can provide useful reviews and insights into the company you are looking at. They do need to be taken with a pinch of salt as there are people who claim that the sites take down the negative reviews to only leave the glowing ones – This is denied by the websites, however. Also be wary that some tradesmen on there get friends and family to leave reviews so they might not be genuine customers. Using these sites, however, is a step up from just plucking traders out from random.
Chartered Institute of Plumbing and Heating Engineering – This is a registered educational charity which aims to "improve the science, practices and engineering principles of plumbing" and they have a directory of registered plumbers which you can search by entering your postcode.
Tips and Tricks to help you find the right plumber
Recommendations from the Office of Fair Trading and the Association of Plumbers and Heating Contractors (APHC)
Business Background – When searching for a plumber then it is important that you find out a bit about their business – especially how long they have been trading for and whether or not they have business premises. The idea being that the longer they have been trading for, and the more permanent their base, the less likely it is that they will go out of business or to leave the job unfinished. This isn't always true but is a good basis to work on.
Qualifications/membership of professional trading bodies – Check the qualifications of the plumber and ask if they are affiliated to any professional bodies such as the Institute of Plumbing and Heating Engineering or the Association of Plumbers and Heating Contractors (APHC) as this could give you extra protection and cover. For example, if your plumber is a member of the APHC then, provided they have done the job properly and by the book, the APHC will provide another contractor if your plumber goes out of business (if they are a member of the APHC then it is worth being familiar with their code of practice). 
Don't take the company's word for it that they are a member of whatever trading body, contact that organisation and check with them.
References and Insurance – Ask any plumber you are considering hiring for references and details/pictures of previous completed work. It is also essential that you enquire about their insurance and ensure that they are covered, not only for your property, but for your neighbour's too in case anything goes wrong.
Quotes – This is the most important. Don't let a plumber (or any other tradesperson for that matter) start any work without a quote (preferably written down,

even if

the work is an emergency) and consult at least 3-4 different companies and get a variety of quotes before committing to one firm.
When trying to get a quote over the phone then give as much detail of the problem as you can to make it as accurate as possible (most contractors will want to come out and see what you want doing  but if you have a burst pipe or another emergency then that probably isn't going to be an option).
When taking though costs, enquire how much their call out charge is, how much labour/hourly rates and parts/equipment are likely to be.
When it comes to getting work done, make sure you have a written contract which outlines the timescale for the project with start and, really importantly, a firm completion date (maybe even with penalties in place for if the project runs over schedule), with a detailed description of the work to be undertaken and make sure the quote is attached. Also, keep notes as the work is being done as this may help if any problems arise.
Guarantee – Is their work guaranteed? If it is then is the work covered by insurance in case they go out of business while they are doing work for you?
Payments – NEVER NEVER NEVER pay a large proportion of the quote or 100% of the quote before work has started. In some cases the company may ask for a deposit (not unreasonable if you're having a complete new bathroom) but make sure that it reasonable and not too high a percentage. Agree prices and when payments should be made by before work is started, but make sure you are never paying upfront for work – always pay for work completed.  
Have a look here to see what Windsor Plumbing Services can do for you.