Chinese New Year: Year of the Goat
18th February 2015
Author: Chloe G
Comments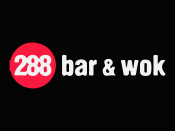 The major holiday festival in China is upon us as 19th February marks the start of the Chinese New Year. Not only is this the most important of the Chinese festivals but it is also their longest celebration. There is a three day statutory holiday to celebrate the New Year although most will have a six day break from work.
China has used the Gregorian calendar since 1912 but still use their ancient lunar calendar for festivals such as New Year which falls on the date of the second full moon after the winter solstice, so New Year's always happens between 21st January and 19th February. 
This year is the year of the Goat. Some will call it the year of the sheep due to confusion over the character 'yang' which can be translated as either sheep, goat or even ram.
To celebrate the New Year children will be given red envelopes containing money to bring them good luck, with both the envelope and contents seen as good omens – so much so that some children sleep with the envelopes under their pillows for up to seven days to increase their good fortune. This practice of giving red envelopes is not just limited to children; there are certain etiquette around it. They are only even give to single people, by married people, so once married you no longer receive but give!
Dinners, parades, reunions, gift exchanges and dragon parades are all mean of celebrating the coming of the New Year with red being a common colour featuring across them all as Nian, the monster at the centre of the celebrations, was said to be scared of that colour as well as fireworks hence both becoming core parts of the celebrations.
If you would like to help celebrate Chinese New Year why not use that as an excuse to support your local Chinese restaurant and go for a lovely meal out. Why not contact 288 Bar and Wok today and book your table!