Did you know? Membership at Walmersley Golf Club starts at Just 96p per day?
Whether you are an interested beginner, a youngster starting out or a seasoned golfer with years of experience the team at Walmersley Golf Club welcomes you and there are a number of options available to make playing golf on this wonderful course an absolute joy! As any golfer will tell you, Golf is a good walk made prefect! The enjoyment of golf amongst a few friends or colleagues is immense, 18-holes amid the fabulous Lancashire countryside in convivial company, even on less than perfect day weatherwise, is good for the soul and excellent for mental and physical health!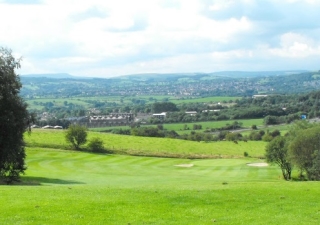 Walmersley Golf Club is situated close enough to Bury to make having an early Tee-Off manageable, the course is an 18-hole, 6107-yard, moorland course with a par of 71, and an SSS of 70. For the keen golfer this is an enjoyable course with challenges, for the less able and learners it is challenging, fun and playable with some coaching and freely given advice from friendly fellow members. For people wishing to begin golfing there is a highly competent Club Professional to introduce you to the wonderful game and get you started on practice holes until you are able to graduate onto the course.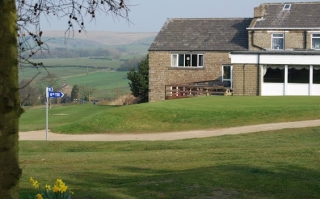 Membership of Walmersley Golf Club is graduated to facilitate all levels of interest and ability with membership packages to match. In addition there is an excellent community within the golfing fraternity including members at all levels of interest with societies, events and competitions, parties (Christmas Is Coming..) and social groups to join.
Walmersley Golf Club has exceptional Club House facilities making golfing more accommodating and special. However, the Club House is also a superb venue for social events and celebrations. Now that lockdown is over and restrictions, in the main, are a thing of the past it is possible to look to the future and plan social events, celebrations and parties. Weddings are back on; celebratory gatherings can happen, and corporate events can resume – including corporate Golf days!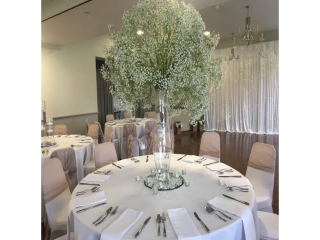 How would you like to celebrate in a well-appointed, air-conditioned, Golf Club House overlooking beautifully kept fairways and greens and Rossendale Valley beyond? Walmersley Golf Club Function Room can accommodate 120 people and their dining room can seat 50 guests. The Club House has the space and facilities and the style to host your very special event, splendidly!
Interested in playing, joining or partying?
Contact Walmersley Golf Club today - click here