The Walk through Life
17th July 2015
... Comments
---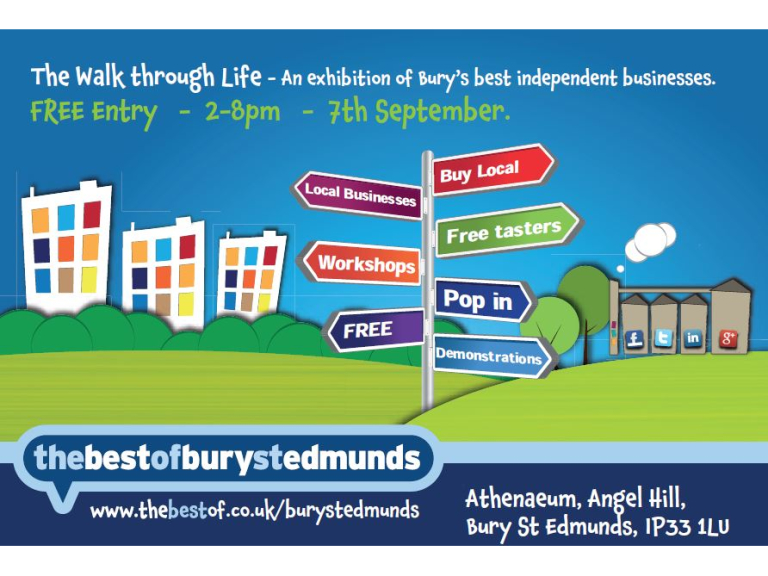 It's the Journey, Not the Destination ..
An unusual business exhibition aimed at taking visitors on a journey through the stages of life is being planned for the early Autumn.
A Walk Through Life – from zero to 100 -  will introduce visitors to a diverse range of local businesses, taking them from birth to childhood to education, health and wellbeing, leisure time and eating out and encompassing homes, weddings, property, holidays, legal matters, pensions, careers, retirement and ultimately the grand finale.
The event, being held at the Athenaeum on Monday 7th September  is being organised by the Bestof Bury St Edmunds and will be free for any visitors wishing to attend.
Owner of Bestof Bury Miriam Watson said: "We wanted to host something different, a fun and interactive alternative to the traditional, static type of business expo.  Our exhibitors will be grouped in zones in which to promote themselves as opposed to the traditional, static tressle table style of display.  The  idea being that they can move around the exhibition and be involved in different areas"
The event will be open to the general public from 2pm-6pm and aimed at businesses and networking from 6pm-8pm. Visitors are encouraged to pre-register their attendance for the chance to win a host of great prizes.
For further information please contact Miriam Watson on 07732 669077 www.thebestof.co.uk/burystedmunds