Support Porthcawl Lifeguard Club
18th September 2014
... Comments
---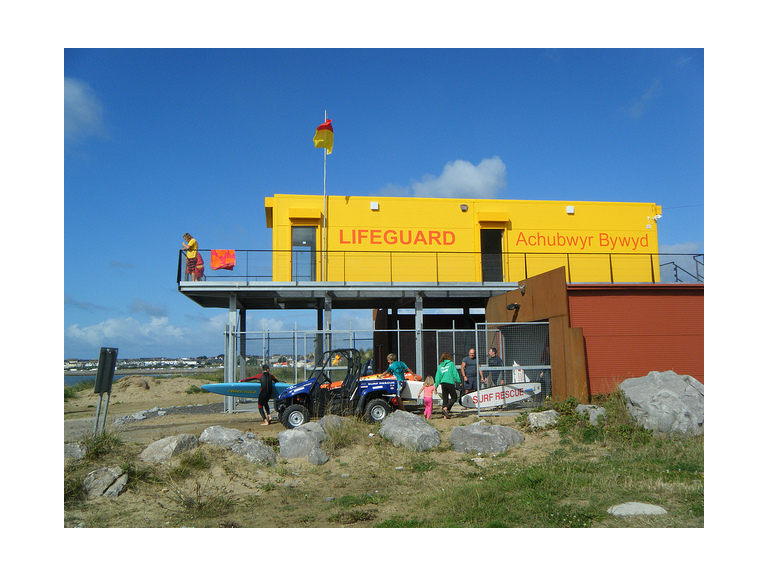 Porthcawl lifeguard club is looking to secure funding for our renewable energy project, making the club carbon neutral and SAVING over 100 TONNES OF co2. Installing the solar array will secure the lifeguard club for the next generation of lifesavers and insure that it continues to be a fantastic local assett to the community
The funding will be used for a 52 panel Solar array, turning the club into a "micro-generator" producing enough electricity to power everything! ... heat water, run the showers and give a regular income to cover the lifeguards insurance, with enough left over to develop and expand the clubs horizons. New equipment can be purchased and the membership expanded to continue to offer new opportunities for children and adults to develop their skills and lifesaving abilities.
Momentum and forward planning has now reached a tipping point for the Club, and we realise that we can leave our carbon footprints behind us!... become self-sufficient ... help the environment...and leave a positive legacy for future generations .The club will become a "green electricity powerhouse" entirely powered by the Welsh sun!
The Club's future can be secured with help from our friends in the local and global community, surfers, ocean-lovers and nature lovers everywhere ...
So we need your help to make this community energy project work......with a donation !
however small, be a part of this exciting new community energy initiative with us ... and help make Wales a little bit greener ...
Donate here: https://fundrazr.com/campaigns/fpR7d