Bridgend Communities First prepare young pupils for comprehensive school
8th September 2014
... Comments
---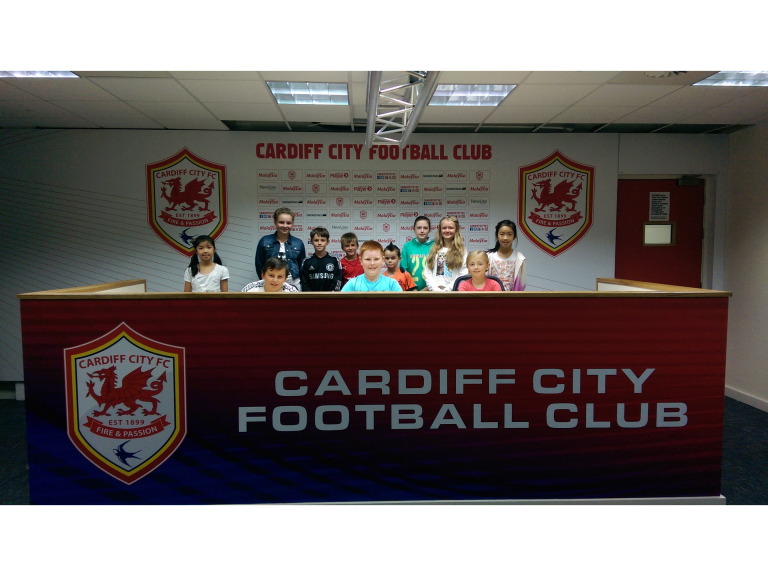 During the recent summer school holidays, Bridgend Communities First helped over 60 children to prepare both academically and socially from the transition from primary school to comprehensive school.
Fun activities were organised to work on literacy and numeracy skills to boost their confidence ahead of the next big step in their young lives. Based in local comprehensive schools, young children had a chance to get used to the new school they would be attending as well as make new friends ahead of the start of term. "I made a really good friend and I told a riddle which took loads of tries to get others to work out!" said one young child.
Lots of fun and laughter was guaranteed with visits from the Nearly Wild Show, Cardiff City Football Club, Rock Academy Wales and storytelling by Francis Maxey. Communities First staff also put on sessions on learning to use computer programming on Scratch, the creative world of Minecraft, finding out how to cook healthy pizzas and lots more educational fun activities.
The last two weeks of the holidays included a trip to Cardiff City Stadium and a visit to Techniquest , leading to one young person saying: " We went on a bus to Techniquest. I was having the time of my life. I didn't want to come back, we had lots of fun!"
Responses from children and parents alike was extremely positive, with parents saying "Thank you for having our son on this scheme, he has enjoyed every bit of his time here and it is a pleasure to see him happy when he comes home" and another adding "A very good confidence builder!"
Following on from this summer' success, Bridgend Communities First is planning to arrange similar schemes in the near future, for further details call 01656 643514,
E: communitiesfirst@bridgend.gov.uk or visit www.commfirstbridgend.co.uk