Is Outsourcing the answer for your business?
10th November 2010
... Comments
---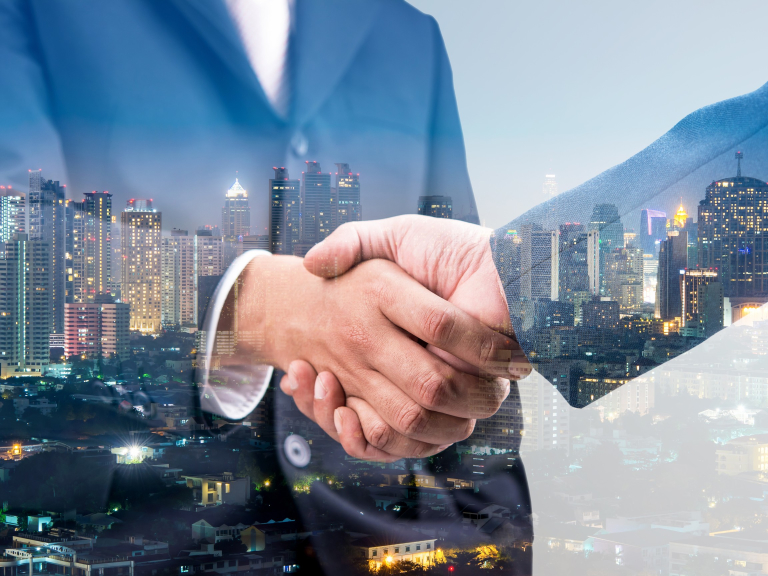 It seems like in today's economy, general day to day expenses mount up in just trying to keep the business running. Cash flow is always an issue, as is staffing. Employ too many staff and your costs will be too high, employ too few staff and your business efficiency will be affected and that can lose you business!
A way around this is to 'outsource' where possible your office and business requirements. So let's look at the different areas of Outsourcing.

Accounts, bookkeeping and payroll requirements.
Employing a bookkeeper in the office may suit you, but for many businesses the amount of work may vary from month to month or not be sufficient for someone working full or part-time.
There are many accounting services out there to choose from. The trick is to find one that will tailor the work around you and only charges a sensible fee.
For Year End accounts, tax returns etc., agree a set fee prior to the commencement of work, rather than working on an hourly rate, that way if there are any 'complications' you will not be incurring any additional costs. Fees charged may vary widely from £600 to £1500 for the same work, so it's always good to shop around and ask for recommendations.
Secretarial and Administration Services
Secretarial and Administration services can be found in a variety of companies, from a firm that simply takes your phone messages, to a company that will deal with all your daily requirements, from diary management to online marketing. Draw up a list of your requirements and expectations before you start your research to make it easier to find the right provider.
You may find that you will need to hire more than 1 virtual assistant to cover all your needs: someone can be answering your phones while another VA could specialise in copy writing.
Prices for virtual assistant services vary greatly based on location and skills. The cheapest doesn't mean the worst quality though – take into account the location and cost of running a business there/living, experience, the complexity of the task, any special equipment or software a virtual assistant needs to have in place in order to complete jobs like yours.
Not all virtual assistants answer phones, same as not all virtual assistants can create an email marketing campaign. If you have to have an all-in-one provider it may take you longer to find someone who can do it all for you.
Outsourcing abroad is generally cheaper, but you will need to spend much more time finding the right virtual assistant. Someone who not only can do the job, but can understand your instructions, can communicate well in English and can deliver work within the deadlines of your time zone.
You may not have work required every day, and some months are busier than others, so by using an outsourced company, you will only be paying for the hours worked.
Human Resources
If you employ staff  - you need to be aware of the HR regulations, covering staff contracts, grievances, dismissal procedures, wages, whether PAYE or Self employed etc.
This can be a real minefield, especially with new legislation coming out all the time. But using a HR manager may not be feasible or necessary. Once you have a system set up, then you may only need to use the company again on occasion.
Consultants
Management consultants promise to make your business more efficient. A good Management Consultant will look at your business and what you already have in place and advise on areas they feel can be changed or added to, in order to benefit the business and the cash flow. Their initial basic advice can often be free of charge until you request a more in-depth review.
A Business Consultant may offer the services as above, but generally they would be there to advise on the general running of a business, the rules and regulations, government legislation and to make sure that your company is running as legally as required for staffing, insurance, health & safety etc.
Finally, you will find consultants specialising in one specific area of running the business: Tax, Marketing, PR, Sales, Training, IT, Telecoms, Web, SEO and many more. When choosing someone to do work for you it's usually the best place to start by asking others for recommendations of consultants they've used in the past. Compare the rates, what's included, and don't forget the all important personality and values.
All in all, outsourcing and delegation can be of great benefit to the smaller business. If you can find one company to undertake all the tasks of accounting, administration and consultancy, then that can prove more efficient and cost less. It's a case of finding the services and the providers that suit you and your business. And apart from using recommendations you can search online directories for relevant professions or advertise your requirements on sites like elance, peopleperhour, LinkedIn and Twitter.