Business Calls: Answered, Handled, Managed?
30th December 2010
... Comments
---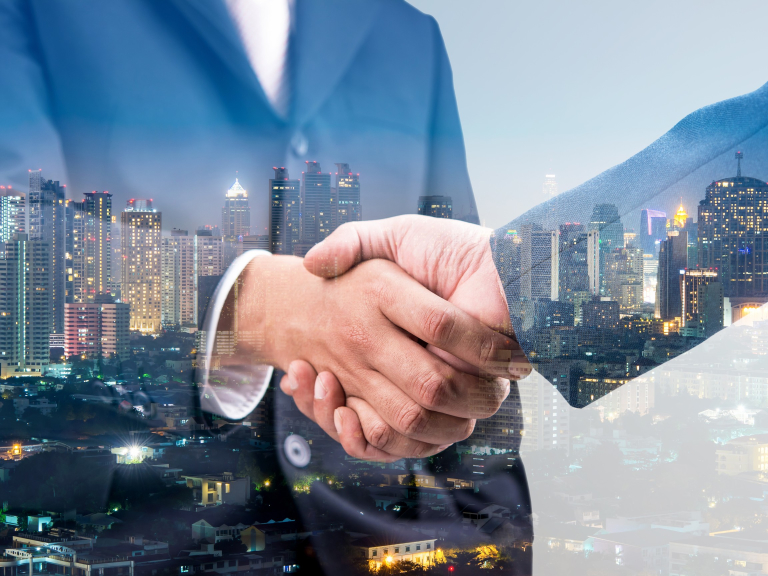 If you are working on your own, you will often have those frustrating moments, when you are busy getting the work done, trying to concentrate, and your phone rings. Do you answer and lose the moment? Or do you switch it off to go to voicemail? It's even worse when you are attending a business meeting, the phone rings and you think it may be a new potential client. Can you afford to miss this lead?
That's why many small business owners use one of the 3 types of business calls delegation: call answering, call handling or call managing.
Call answering is the simplest and the cheapest form of virtual reception. Usually it's handled by teams of people so that there is always someone available to answer incoming calls. Call centres have advanced IT systems installed, that tell them in an instant which company the call is for, how they need to answer it and how to pick up a message. The conversation will go something like this:
Virtual Receptionist: [your company name], good morning! [their name] speaking. How may I help you?
Caller: Good morning. I'd like to speak to [your name] please.
VR: [your name] is not available right now / out of the office / away in a meeting. Would you like to leave a message?
Caller: Yes please. [introduce themselves, leave a message and a phone number]
VR: I will pass the message straight to [your name] once he/she gets back to the office. Thank you very much for your call!
What's the benefit of this service? You don't rely on the voicemail machine any more. Your phone is answered quicker. Callers are more inclined to leave a message, rather than listen to a voicemail recording. You will receive the message via email and/or a text message and can decide if it is so urgent that you have to stop what you are doing and return the call as soon as possible. This service is usually used by businesses that only need to divert their phones on rare occasions and/or have a small calls volume.
Next level is call handling. A professional call handler knows as much as possible about the business or the person they are answering the call for. In this case they can not only take a message but are able to assist the caller with simple tasks, that won't require your attention. For example, call handlers can provide information about the business (address, opening hours, how to contact the business, how to request a refund, how to make a purchase, where to find certain information on the website). They can deal with enquiries such as booking an appointment in your diary, taking a new order/payment, chasing a delivery, sending promotional materials. Finally, they can take a more detailed messages, pre-qualify new leads, prioritise urgent matters and in some cases connect those calls directly to your private mobile.
The main benefit of call handling, above those of call answering, is that you usually have the same person(s) dealing with your calls. You can train them how the calls need to be answered, they learn more about your business, your systems and operations. Efficient call handlers save you time by dealing with simple matters that you don't have to be involved with yourself. This service works best for someone who needs their business phones to be manned most of the time, who would like to offer a better customer service without wasting their own precious time to deal with mundane enquiries.
Finally, there is call management. It can work instead or alongside call answering/handling. The key difference is that you, as a business owner, will hardly ever answer any of the calls or messages yourself. Instead, your business manager will. A business manager is someone who works alongside you on all key projects, who know the business inside out, who has access to most systems, documents and information. Typically, a virtual assistant who is heavily involved in supporting your business, could act as your business manager. In this scenario, once the message is taken by one of the two call diversion services, it will be sent to your business manager. The business manager will then either deal with the message or pass it on to you. If you delegated down enough of your responsibilities you will find that most of the messages can be dealt with by your business manager, rather than you.
Some virtual call answering or call handling businesses promote themselves as virtual PAs or virtual assistants. This has been causing a lot of confusion amongst small business owners. But you can see clearly now that it's not the same. Not all virtual assistants will be available to answer your phones throughout the business hours. And not all virtual receptionists will have enough knowledge and understanding about your business to be able to handle the messages.
So next time you are switching on the voicemail to get some work done or to attend a meeting, think about using a professional call diversion service.
Click here to find out more. Use 'TJC' promotional code for 2 weeks of absolute FREE call answering service!