Changing Perceptions of Birmingham
11th December 2013
... Comments
---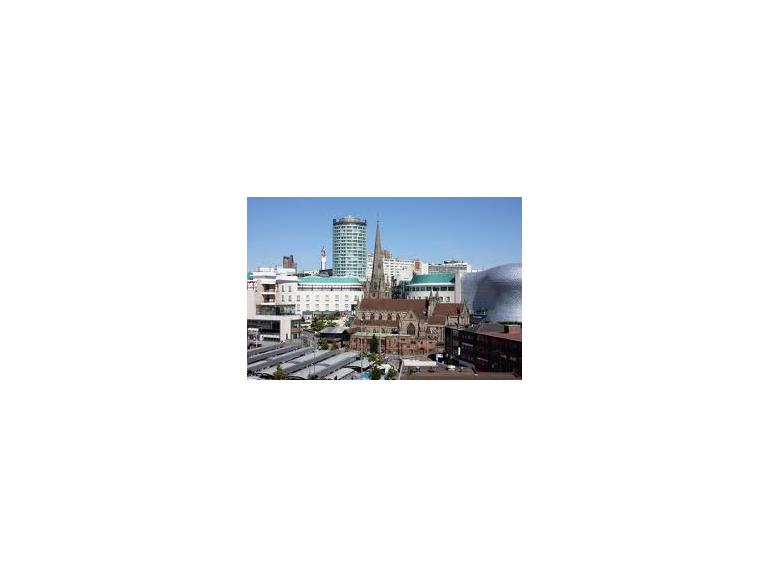 I am a confirmed car traveller and have always spurned the idea of public transport as being useful for other people but not something l would trouble myself with, however recently I ventured forth on the train!!! Not the great Eurostar or the grand Orient Express but the humble local line from Landywood in Staffordshire to the bustling second city of Birmingham.
It was a revelation: no charge for parking my car at the station(l actually could have walked there), the train was on time, l had a comfortable clean seat and the cost was minimal. Why had l spent years being put off by the thought of battling the M6, why had l spent years cruising round car parks looking for miniscule parking spaces, why had l walked up and down dirty litter strewn stairwells smelling of unmentionable body excretions, in short, why had l spent years shunning Birmingham because of the hassle involved in getting there and back? Now l could travel at my ease and explore the wonderful city that Birmingham undoubtably is and so l have!!
Trips to the Birmingham Hippodrome are now a regular occurence and l have become a confirmed ballet and musical enthusiast with opera next on my list to experience. The new Central library is the most wonderful place to immerse oneself in and the views from the rooftop gardens are spectacular, photoshoots are a must. A Christmas carol concert in the Cathedral was moving and uplifting, just what Christmas should be about and then, well, how can l praise champagne in the wonderful bar called Fumo just next to the cathedral highly enough! The maitre'd was welcoming and considerate, the waiters behind the bar were brilliant in the execution of their serving of bubbly and plied us with fresh fruit cocktails on ice and savoury canapés unasked for and uncharged for too. The exceptional service l thought was so hospitable that it won't be long before a return visit is a must. Birmingham you have so much to offer and l am so looking forward to exploring the old and the new, the museums and art gallery, the canal system and the cafe life, the Symphony Hall, the architecture and shopping opportunities.
In fact, Birmingham, watch this space, you have a convert in me!
Author: Kay Jinks