Bourbon Soaked Gypsy Blues Bop'n'Stroll - The Urban Voodoo Machine
13th November 2019
... Comments
---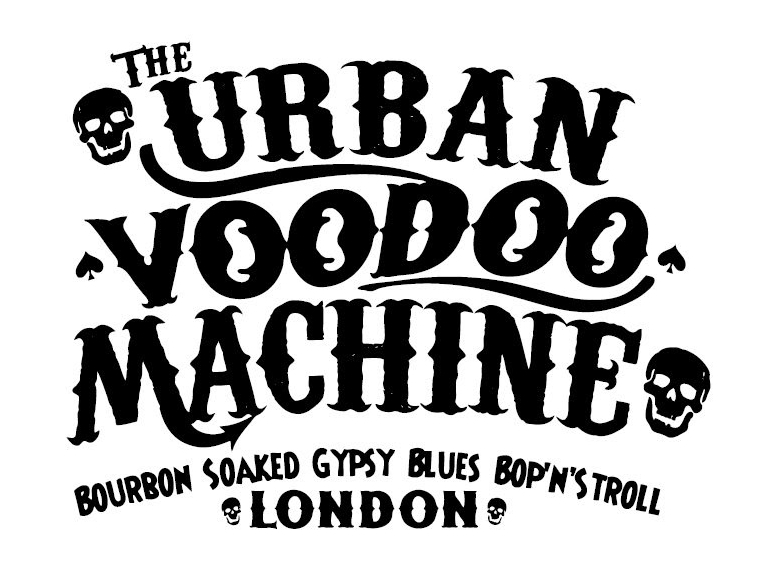 We know what you're thinking. You're thinking: "Why should I care about The Urban Voodoo Machine? They've been around for ages, haven't they? Aren't they a novelty band who wears funny make-up? Don't they sometimes play jazz? Aren't half of them dead or something?"
So bear with us, sunshine, cos you clearly need educating. 
The story starts with Paul-Ronney Angel, a man with a double-barrelled first name. I could be a w*nker about this and say the story starts with Bon Scott-era AC/DC – with Tom Waits, or the Clash, Louis Armstrong, the Pogues, the Sensational Alex Harvey Band, Johnny Cash, Lionel Bart or Bertolt Brecht – but let's stick with Paul-Ronney, it's quicker. 
Paul-Ronney Angel ate his parents and fled the fjords of Norway with just a bottle of moonshine and several slices of decomposing fish in his back pocket. (Before he left they tried him in the Norwegian Army – he lasted a total of five hours.) 
After that, Angel washed up in London during the dying breaths of Thatcherism and took advantage of all that swinging London had to offer: he sold The Big Issue, busked Johnny Thunders & Robert Johnson numbers in Soho bus stops and played guitar for anyone who'd have him. 
The Urban Voodoo Machine came to him in 2002 as a fully-formed idea. He'd lead a band who'd play 'Bourbon Soaked Gypsy Blues Bop'n'Stroll'. They'd dress in black and red. There would be a LOT of them. And their music would sound like a great night out in a dangerous part of town. From the get-go, The UVM fused junkyard blues and stinging rockabilly with mariachi horns, fiddles, sinister cabaret and punk rock tangos. + supports
Candy Mountain + Jo Carley & The Old Dry Skulls