Watford Woman Trek in Memory of Dad
10th July 2017
... Comments
---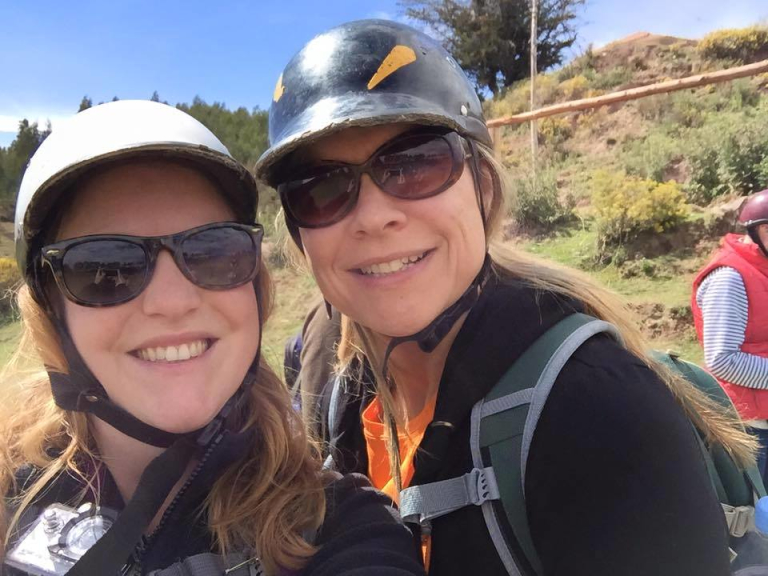 In February 2018, Charlotte Wickham, from Watford, and 20 others will taking on Peace Hospice Care's Cambodia Challenge to raise vital funds for the local charity. Charlotte will be taking part in memory of her Father who, sadly, passed away in the Hospice's Inpatient Unit in 2015.
Over ten days, the participants will trek through rice paddies, villages and the jungle to see Angkor Wat, one of the most renowned and impressive sights in South-East Asia.
Charlotte said: "My father had Alzheimer's disease. I cried when he was admitted into the Inpatient Unit, not because I knew this was the end, but because I was so relieved. The level of care my father received was outstanding. The environment was peaceful, tranquil and so friendly. The staff were understanding and patient and they made the sad time much easier – nothing was too much. I can't ever thank them enough for making his last days so peaceful.
"Peace Hospice Care does so much for the local community, not only for their patients but also for the families as well. The support and care they gave my entire family was amazing. We all probably know someone that has used their services and I am very grateful that I have the opportunity to give something back to them.
"I love challenges and new experiences and have thoroughly enjoyed the other treks I completed with the Hospice, including treks to China and Peru. I am most looking forward to trekking through the jungle and seeing all the wildlife. The Cambodia Challenge is a great way to raise vital funds for the Hospice while going on a once in a lifetime adventure. I would recommend it to anyone."
There is still time to join Peace Hospice Care's Cambodia Challenge. For more information, or to sign up, please the event page, or email: events@peacehospicecare.org.uk
Or call: 01923 335 373