New Pop-up Art Gallery in Watford
28th October 2010
... Comments
---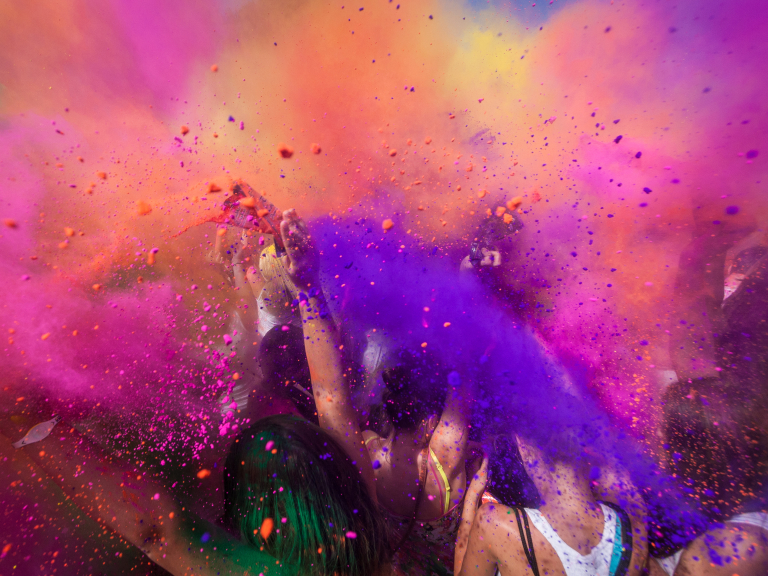 Watford Borough Council, in partnership with the New Hope Trust and Tucker-Frence Bathrooms have created an exciting new 'pop-up' art gallery in Watford Town Centre. The ex-bathroom showroom located at 60-62 Queens Road makes an exciting and interesting space in which a variety of artists will be displaying thier work.
The gallery willl be open for 6 weeks, from the 6th November until the 18th December, during which time artists will explore the themes of 'textiles' and 'recycling'. There will be original works of art on display and for sale and visitors will also be able to buy vintage clothing and accessories. They will be able to then customise these in the 'making area' a space with sewing machines, buttons, sequins and ribbons etc.
The unit will be open from 10am - 4pm every Tuesday to Saturday and will be broken down into five specific areas:
New Hope Charity Trust Shop.

Artist in residence: local artist Fiona Hughes will be exploring the theme of homelessness.

There will be seven mini galleries where different artists will display their work.  

A main gallery where Barbara Woolner, Fran Kershaw,

Sarah Barber

and June Faulkner will be showing a selection of their work.
The fifth area will host fashion and textile workshops run by artist Selena Francis Bryden. These will run every Saturday between 12.30 and 3.30pm and will focus upon altering, adjusting and customising clothes and furniture and making accessorises. Spaces are allocated on a first come first served basis so make sure that you pop into the shop to book a place! Selena will also be signing copies of her book DIY Fashion: Customise and Personalise. 

Monies from any sales made in the shop will go to the New Hope Trust.  
This is the third pop up gallery that Watford Borough Council has created in the town, and is part of the work going on to improve the overall look and vitality of Watford's shopping areas. This supports existing local retailers by encouraging more visitors to the area; it significantly improves the chances of letting the empty unit for the longer term, thereby helping out landlords and makes the area much nicer in general for residents and visitors.  
For more information and details on this project or on how to get involved in future projects, please, please contact Sophie Ronson on tel: 01923 278150 or by email at: