New Chairman appointed for Watford Borough Council
25th May 2018
... Comments
---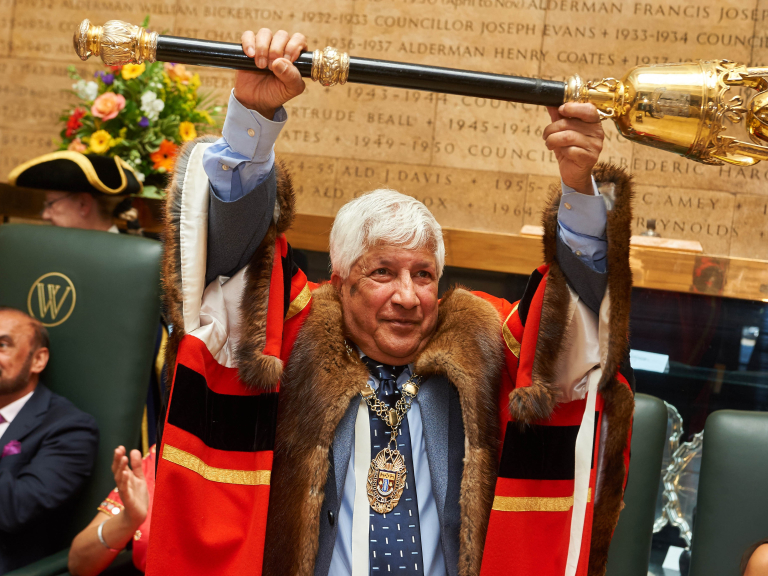 The new Chairman of Watford Borough Council has been named as Cllr Rabi Martins who represents the Central ward of the town and is also its Mental Health Champion.
He has chosen the Guideposts Trust and Signpost as his two Chairman's charities and will spend his year in office – which began on Wednesday 23 May – fundraising for them.  His theme for the year is 'Mental Health, Wellbeing and Inclusiveness'.
Both good causes help people in the Watford area to improve their mental health through a range of different support services. The Guideposts Trust helps people affected by the challenges of caring, aging, learning disabilities and mental health. Signpost provides counselling, coaching and other support for young people in South West Hertfordshire.
Cllr Martins said: "I want to raise the profile of mental health and well-being within the town. I want to make Watford more inclusive for people who suffer from mental health issues. This is an opportunity to support the work of two important charities, to signpost people towards mental health and well-being services, and to develop these services right across the town.
"We are at the start of a new era, with Peter Taylor as our new elected Mayor. It will be important to work in tandem with him as Watford moves forward. I feel immense pride and responsibility. I feel proud to have been asked to fill the role by my peers, and because they have confidence in me. I feel responsibility, because as Chairman you are the first citizen of the town. The eyes are on you."
Elected Mayor of Watford Peter Taylor said: "I'm delighted that Cllr Rabi Martins has been appointed our Chairman for the next year. He'll make a great ambassador for our town and I look forward to working with him."
Cllr Martins accepted his role at a Chairman making ceremony at the Annual Council meeting in Watford Town Hall on Tuesday 22 May. He replaces outgoing chairman Cllr Jagtar Singh Dhindsa. The new Vice Chairman has been named as Cllr Asif Khan, who represents the borough's Leggatts ward.