Is 20's Plenty for Watford?
25th October 2017
... Comments
---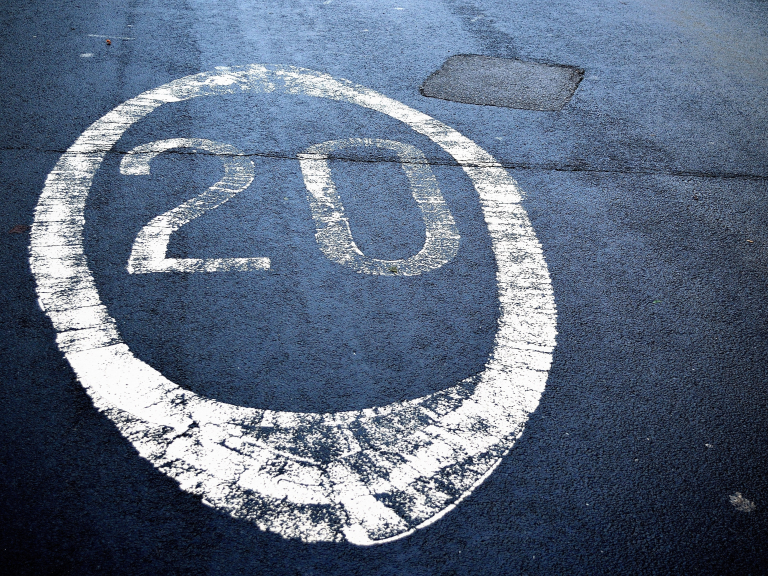 Watford Borough Council and 20's Plenty for Watford have won a grant from Hertfordshire's Police and Crime Commissioner's Road Safety Fund to explore the most cost-effective options for new 20 mph zones across the town. National evidence shows that 20 mph speed limits make neighbourhoods feel much safer, particularly for the elderly and for children, improve conditions for pedestrians and cyclists and reduce the severity of collisions1. 
The grant will fund an independent study which, following a competition, has been awarded to the renowned consultancy, Mott MacDonald.
The study aims to identify and evaluate options for the most cost-effective way to deliver 20 mph speed limits in Watford, in line with Herts County Council guidance. Larger boroughs and cities such as Portsmouth and Tower Hamlets have introduced 20mph zones in all residential roads for a cheaper rate than the cost of small area schemes elsewhere. The study, which should be completed by early 2018, will be used to provide recommendations for future schemes.
It will then be up to the local county councillors (who hold most of the budget for such schemes) and Hertfordshire County Council (as the highways authority) to decide whether the study's recommendations should be implemented. 
Elected Mayor of Watford Dorothy Thornhill said: "We want to create a safer environment for all road-users, be they pedestrians, cyclists, or indeed drivers. We believe this study will help us do that. Our streets are already safe, but we want to make them less car-dominated, and 20mph speed zones could well help us achieve that. People in Watford have told me they want to reduce the risk of accidents on our streets. The national evidence suggests 20mph zones have this effect – but we need to find out whether they will work locally, and that's what this is all about."
David Lloyd, Police and Crime Commissioner for Hertfordshire, said: "My Road Safety Fund provides money for local communities to deal with problems in their area, and is funded by the surplus generated from motorists who have committed driving offences and been ordered to pay court costs following prosecution. I welcome this initiative from the council and 20's Plenty for Watford and look forward to monitoring its progress."