Tasty treats and pumpkin tricks this Halloween in Walsall
Take a look at these tasty Halloween treats, and tricks to make sure your pumpkin looks fantastic! Perfect for entertaining your little monsters for a ghoulishly great day this Halloween in Walsall...
Terrifying yet tasty treats
It wouldn't be Halloween without some tasty treats! Treat the kids to some Halloween-themed baking with these fantastic recipes...
Gingerbread Zombies
These spook-tacular gingerbread zombies are bound to go down a treat with the whole family this Halloween. Ghoulishly good and terrifyingly tasty, what's not to love! Even better, get the kids involved with this easy to follow recipe from Tesco food. Click here to find out more.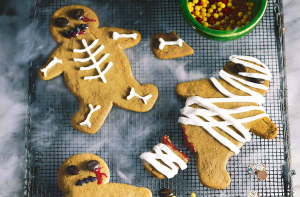 Image credit: Tesco food
Baking not for you? Why not decorate some pre-made gingerbread men with some icing and sweets. For an extra scary treat, why not remove a gingerbread leg or a head! 
Spooky Spider Cupcakes
If you love oreos, this is the perfect recipe for you! Combining yummy cupcakes with soft buttercream icing and oreos, what's not to love! To find out more, check out the full recipe here from Bakingmad.com to get started!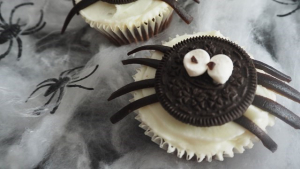 Image credit: Bakingmad.com
If baking isn't for you, why not decorate some pre-made cupcakes or just give your favourite biscuits a spooky Halloween twist!
Pumpkin Tips and Tricks
Pumpkins are a staple at Halloween! Whether you leave yours on the step, or in the window ensure your pumpkin stands out from the crowd with our top tips...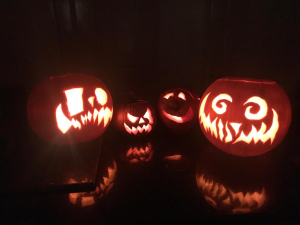 1. Pick a good one!
Although round and smooth orange pumpkins look great, don't dismiss a weirdly shapen pumpkin! A misshapen pumpkin, or one in a different texture or colour to create something devilishly different! 
Why not shop local when purchasing your pumpkins this Halloween, click here to find out more. 
2. Use a template
Struggle with where to start when thinking through your pumpkin design? Whether you want to create a facial expression, or go for a different design such as a witch on a broomstick or a cat on the prowl, there are many snazzy templates available to make creating your design even easier! Click here to see some of our favourites!
3. Scoop everything out
Leaving bits in the bottom of your pumpkin not only looks a mess, these can get mouldy which will eventually spread onto the walls of the pumpkin. Really scraping around the whole pumpkin will leave you with a thinner and drier walls which often seem to stay way longer before they start to break down.
4. Use an electric light to illuminate your pumpkin
Using an electric light is not only safer than the traditional tea light, they also get really bright without giving off heat, which helps your pumpkin to last longer!
5. To make it last - pop it in the fridge!
If your pumpkin isn't looking too fresh, just pop it in the fridge for a rest and to cool down to keep it looking it's best when it's ready to light again! This prevents the pumpkin from getting too hot and going smelly and mushy before the fun is over!
Halloween and Half-term events and offers in Walsall
For the best Halloween events and offers in Walsall, click here find out more.
Looking for ways to occupy your little ones this half term? Why not take a look at our Children's Activities in the local area. 
If you didn't already know, Adventureland Play Centre in Aldridge is back open! Perfect for allowing the kids to let off some steam! Booking is essential click here to find out more.