The Pantiles - The Place To Be
3rd August 2010
... Comments
---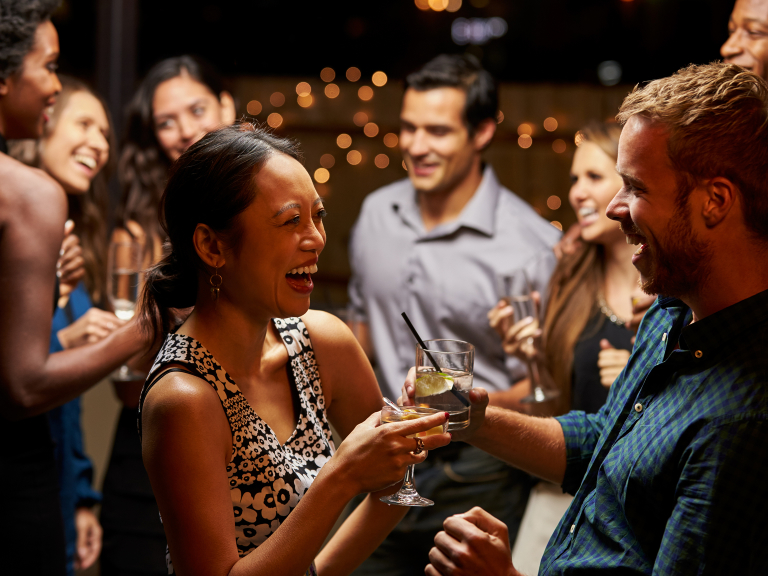 We're very lucky in Tunbridge Wells to have a place like The Pantiles, with it's boho-chic feel, steeped in history yet a great location for contemporary events. Whether there is anything going on or not however, it's a great spot to spend time, with a fantastic range of classy independent shops, cafes and bars.

This summer in The Pantiles is going to be as active as ever, with lots of business development and events planned.


Jazz performances abound throughout August, with performances every Thursday night until 9th September. These FREE shows at The Bandstand take place from 7.00pm until 10.00pm.

5th August - Protect The Beat
Fun, young and "on a mission to mix up styles and drive audiences into happy submission with a completely new style of Jazz".

12th August - Soul Serenade
Stunning vocalist Shireen Francis, jazz pianist Tim Richards and tenor sax Dave Blackmore have come together to create Soul Serenade, performing the finest soulful jazz, blues and gospel.

19th August-Alan Barnes Quartet
Infusing a mix of hard, urban post-bop with 50s classic themes, this talented groups strong tone is guaranteed to impress.

26th August - Sax Appeal
Vibrant and charismatic! Sax Appeal is an award-winning, UK based Jazz/Fusion group.

2nd September - Over The Edge
This very popular Tunbridge Wells band was formed around 17 years ago by guitarist Peter Stone, bassist Paul Beeching, and friends.

9th Sept – Kit Packham Quartet
The summer Jazz Season on The Pantiles climaxes with a band that will leave you wanting more. A one of a kind performance with a comedy twist, inspired by blues and a bedrock of real jump'n'jive know-how!

For full listing & band details please visit:
www.thepantilesonline.co.uk

And don't forget Woods restaurant and The Ragged Trousers for food and drink to enjoy the performances even more.



On Saturdays 7th and 21st August, the Farmer's Market will be taking place on the Upper Walk, with an indoor Craft Market in the Corn Exchange, both between 10.00am and 4.00pm.
There's an outdoor Craft Market on the Upper Walk on Sundays 8th and 22nd August, between 10.00am and 4.00pm.

Also on Saturday 21st August, visitors to The Pantiles will be able to share with a unique event in the South East to celebrate the Dellow sportscar. The Dellow car trial display will take place on Saturday 21st August from 9.30am - 5.30pm, at The Sussex Arms on The Pantiles. Visitors to the event will be able to marvel at the quirky features of the delightful two seater cars, spend time with enthusiasts and discuss the history of the vehicles.
On Sunday 22nd August, Dellow car enthusiasts return on The Sunday and will assemble their cars in the same place as Saturday in Sussex Mews and start the classic car run at 10am. The run will go towards  Edenbridge where the drivers will do a grass Autotest with Tunbridge Wells Motor Club.

Also on Saturday 21st, Get Cruising are hosting a promotional day for Adventure Holidays. There will be lots of activities to do including an opportunity to help climb Kilimanjaro. This event will be held outside Get Cruising from 12pm - 4pm.

Bank Holiday Weekend, Friday 27th - Monday 30th August sees the return of Local and Live:
50 leading local acts will step up onto the Pantiles Bandstand over the course of the Bank Holiday weekend, playing entirely original music. Last year the festival attracted more than 10,000 people - more are expected this year. As always, the festival will remain entirely free to attend. For more information and line-up details, check out www.localandlive.org


With so much going on at The Pantiles this August, there's no excuse not to pay a visit. Hopefully see you there!





Natelie

Do you have something to say about this post? It's quick and easy to leave a comment beneath this thread - you don't even have to register.


Thank you for reading thebestof Tunbridge Wells Blog. If you have something to say about Tunbridge Wells and what's going on for you in Kent, we'd love to hear from you. Come and blog with us: email TunbridgeWells@thebestof.co.uk

TheBestOfTunbridgeWells Blog - what's on, in and around your area

Natelie Fitzroy is a freelance writer and photographer with The Little White Studio.