Take Care, Don't Scare
27th October 2009
... Comments
---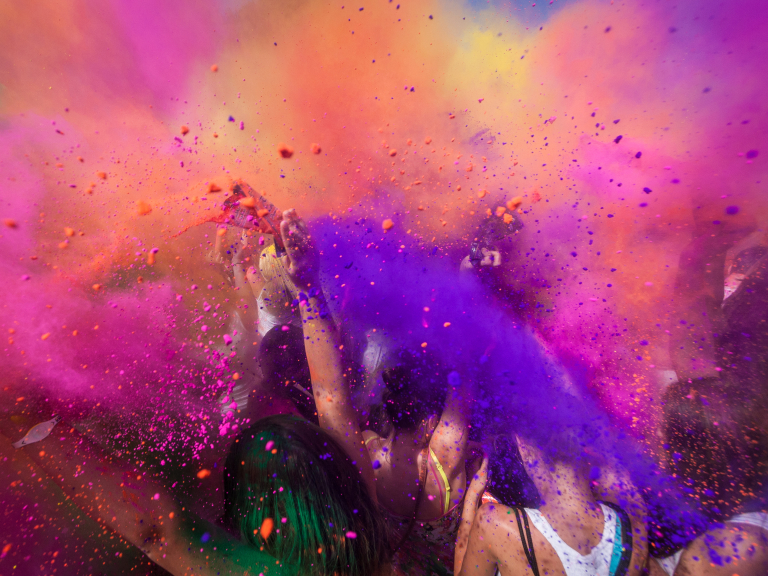 It's a personal thing, but I don't tend to open my door to trick or treaters.
I'm neither old nor frail, but I don't like the idea of opening my door after dark to a complete stranger. Especially any looking like they've appeared from the gates of Hades itself. Afterall we only have one street light in our road.
Obviously I know a four year old isn't going to give me any real grief, but I was once faced with two grumpy male teenagers in werewolf masks and hoodies. Blithely I told them off for not making more of an effort with their costumes then shut the door on them. I'm such a humbug!
Halloween is hopefully for people of all ages, but if you don't want to take part in the trick or treat festivities, posters are available from Tunbridge Wells Borough Council requesting trick or treaters pass you by.
Halloween is traditionally a night to mark the end of the summer and the beginning of winter, when the barrier between life and the Other Realm is at its thinnest - great for letting good spirits through to say hi to their loved ones, but bad spirits often hitch a ride. The tradition of dressing up grew from the living trying to disguise themselves as bad spirits so they'd be left alone.
It seems a little like an oximoron given the origins, but please play nicely this All Hallows Eve: Take Care and Don't Scare
Natelie

Thank you for reading thebestof Tunbridge Wells Blog. If you have something to say about Tunbridge Wells and what's going on for you, we'd love to hear from you. Come and blog with us: email TunbridgeWells@thebestof.co.uk

TheBestOfTunbridgeWells Blog - what's on, in and around your area

Natelie Fitzroy is a freelance writer and photographer with The Little White Studio.