Do You Buy Local? WeBuyNearby!
11th May 2010
... Comments
---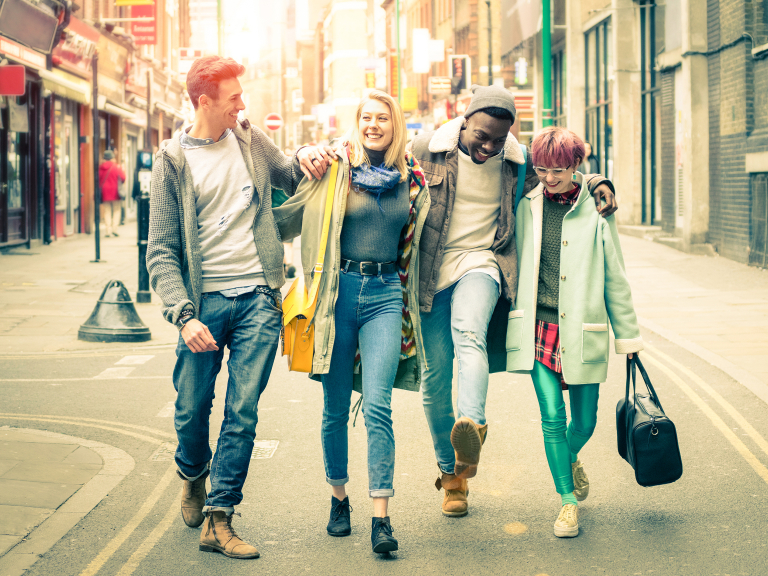 What better way to continue our never-ending campaign to encourage the good people of Tunbridge Wells to Buy Local, but to explore a new venture that does just that itself.

WeBuyNearby is the brainchild of Ingrid Murray, local mum and business woman, after she became increasingly disappointed with her regular supermarket shops. Fed up with fruit that either went off within days or never ripened, and tasteless meats plumped up with water, Ingrid started looking for local sources of better quality food. Farmers markets were all very well she thought, but they always seemed to be open for only a couple of hours during the working day, which wasn't terribly convenient.

After finding several local produces and growers she'd not previously heard of, Ingrid realised they weren't always marketing themselves effectively, and only their die-hard fans bought regularly from them.

Ingrid explained: "Now I knew that just 7 miles away a man called Robin makes Winterdale Shaw, a cheese that won Gold in The World Cheese Awards 2009. I knew that a small company in Biddenden makes unusually good meat pies with huge chunks of steak, wrapped in a handmade shortcrust pastry. These are people who love what they do, and haven't had to compromise on quality and flavour to please a big supermarket seeking to meet the needs of a mass audience palate."

And so WeBuyNearby was born - just like an online supermarket, it sells only farmers market produce. You can order produce from 40 small food producers and growers in Kent and Sussex, and it's delivered to you in a refrigerated van within a 2 hour window you select.

Better than a box-scheme, you choose exactly what you receive, from a much bigger range of foods. They sell free range meat from local farmers; fish caught by local fishermen; cheeses made by entrepreneurial dairymen, chutneys made by keen market gardeners whose veg patch grew too big for the family; curries; everything you need to make a pizza; desserts and drinks, and much more. Other household goods like toiletries and cleaners would have to be sourced elsewhere, but WeBuyNearby is a great way to get better quality fresh produce onto your table. Delivery costs just £3.99, with a minimum spend of £20.

With company values of Local - Delicious - Affordable - I don't think you can go wrong.

Better still, WeBuyNearby also promises competitive prices (comparative to supermarket pricing), so you won't pay the earth.
Ingrid also works hard towards building a relationship with her suppliers and customers, holding regular tasting sessions at WeBuyNearby HQ, constantly looking for new exciting products, and posting regular updates on the WeBuyNearby Facebook page. The website also includes information from the producers and growers, and will develop into a popular foodie community. Anyone interested in any of the tasting sessions should email Ingrid first at ingrid.murray@WeBuyNearby.co.uk to book so she can judge numbers.

Don't forget to mention thebestof Tunbridge Wells when you get in touch with WeBuyNearby!
A typical order might include the following items:

(Weekly staples)
Commonwork organic milk from Chiddingstone
Farmhouse Butter

(Healthy lunch)
Fresh Salmon fillet or free range Chicken breasts
King Edward potatoes from Tenterden
Asparagus fresh from the fields in Groombridge
Owlets pear juice from Lamberhurst

(Cooked breakfast)
Teapigs English Breakfast Tea
Roundwood Orchard Bacon from pigs wandering the orchards of Meopham
Speldhurst sausages
Etherley Farm free range eggs
Paul Hollywood Granary Loaf
Little Orchard homemade strawberry jam from Benenden

(TV snack)
Damsel oat wafers
Winterdale Shaw - a Cheddar-like cheese from Wrotham
Tunworth - our own English camembert
Oak roasted tomatoes

(Weekday supper for the children)
Tottingworth Farm Minced Steak
Tomato Stall's Pure Tomato Sauce
Fresh Penne Pasta - ready in 2 minutes
Locally grown Onions

(Dessert)
Berry Crumble from East Malling
Vanilla Ice Cream - made by Simply Ice Cream in Ashford


Quite frankly I think I've found my shopping heaven - I loathe supermarket shopping and avoid a Big Monthly as much as possible (which ironically often means I end up in a supermarket more often doing little shops.)

I can't wait for my first WeBuyNearby order to be delivered. I'll let you know how it all tastes - if I can stop eating long enough to type anything that is.





Natelie

Do you have something to say about this post? It's quick and easy to leave a comment beneath this thread - you don't even have to register.


Thank you for reading thebestof Tunbridge Wells Blog. If you have something to say about Tunbridge Wells and what's going on for you in Kent, we'd love to hear from you. Come and blog with us: email TunbridgeWells@thebestof.co.uk

TheBestOfTunbridgeWells Blog - what's on, in and around your area

Natelie Fitzroy is a freelance writer and photographer with The Little White Studio.