Major new exhibition from Manx National heritage
10th October 2012
... Comments
---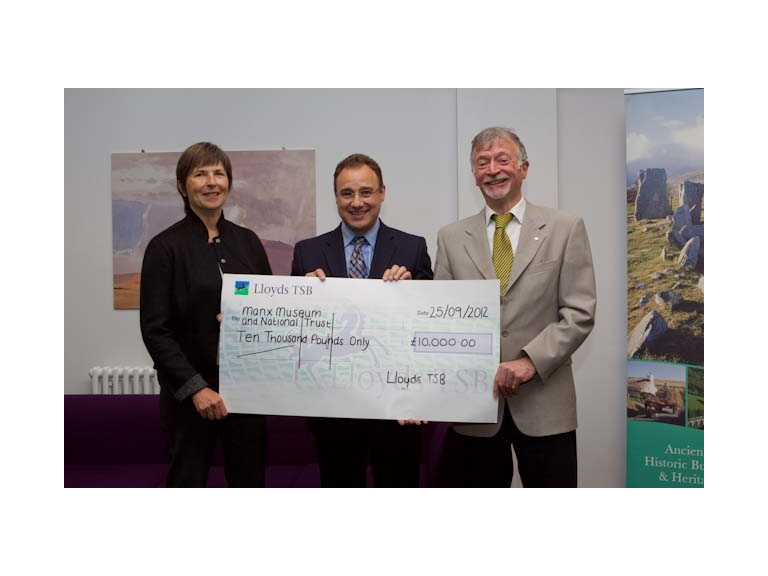 This special exhibition marks the temporary return to the Isle of Man of the Chronicles of the Kings of Man and the Isles which will be displayed alongside six of the magnificent Lewis Chessmen. It will be the first time the Lewis Chessmen have been displayed on the Isle of Man.
A thousand years ago, a powerful sea kingdom was formed encompassing the Outer Hebrides, Skye, the Inner Hebrides, Argyll and the Irish Sea. The seat of power was the Isle of Man. From this small island, the Kings of Man and the Isles ruled both the lands and the vital sea route that ran through the heart of what we now know as the British Isles. This trade route brought riches to and from the kingdom. The Chronicles of the Kings of Man and the Isles is the Isle of Man's first story-book. The manuscript tells tales of battles fought, indulgent kings and queens; of haunted chieftains, political skulduggery and brutal revenge. Exquisitely carved rare chess pieces, silver coins with images of kings and precious symbols of wealth and religious power were left behind after the Kingdom ended and some of these will be on display in this special exhibition.
Tony Pass, Chairman of Manx National Heritage said: "This will be a major exhibition for Manx National Heritage, made possible through close collaboration between Manx National Heritage, the British Museum, the British Library and National Museums Scotland who have worked closely to secure extremely generous loans of precious objects from their collections, some that have not previously been seen on the Isle of Man. We have received an overwhelming amount of support for the exhibition and I am particularly delighted to welcome Lloyds TSB as supporters of this important exhibition at the Manx Museum".
Peter Reid, Island Director of Lloyds Bank said: "It is a privilege to be partnering with Manx National Heritage for this incredibly exciting exhibition, which offers a fascinating insight into medieval life on the Isle of Man. We recognize the importance of supporting the Isle of Man's cultural heritage and we are delighted to offer our support to help bring this unique experience to the Island."
The exhibition opens at the Manx Museum on Saturday 10th November 2012 until 9th March 2013 and will be accompanied by a programme of events. Find out more in Manx National Heritage's Winter What's On publication or visit the Manx National heritage website 
Image from left to right: Dr Kathy Kilmurry, Trustee of the Manx Museum and National Trust; Peter Reid, Island Director for Lloyds Bank and Tony Pass, Chairman of the Manx Museum and National Trust