Top Tips if you are Downsizing – Moving Home in Shropshire
11th March 2014
... Comments
---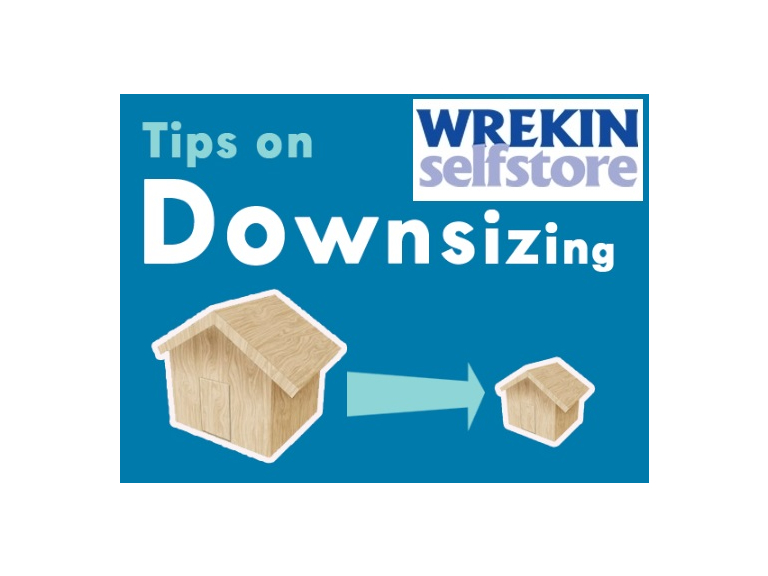 We seem to be programmed to accumulate lots of stuff that we'll never use, or need. There's always "I'll keep it just in case …." or "I can't give that away, that was a gift from …" – so we hang onto things that have no real purpose. Well once you've made the decision to downsize, it's time to make some tough decisions.
Here are our top tips for downsizing your home as painlessly as possible:
Be realistic in assessing your actual needs. Most of us have things that were well intentioned but not used – and therefore not likely to be used in the smaller home – the exercise bike; the chair in the corner, the stereo that became redundant years ago. Walk your home and think carefully about what your new life will look like and realistically what things you'll really use. As a general rule, work on the basis that if it hasn't been used or worn for over 12 months – you can probably live without it.
Work your way through every cupboard, shelf etc and decide what you actually use or can't live without. Only these items go back onto the shelf or into the cupboard – the rest – put to one side to deal with.
Measure your furniture so you know that what you are taking with you will fit into your new home. Make a floor plan and accept that if it won't fit – it doesn't go with you.
Consider how much storage space your new home will offer. This will give you a good idea of what items you'll need to dispose of before you move. Be ruthless – all those 'junk' drawers in your current home perhaps won't be available in your new home so deal with your excess stuff now.
Get rid. Sell it. Give it away. Do whatever it takes to clear all of the things you've decided not to take. Freecycle, eBay, Charity Shops, friends and relatives – use them all if necessary and if no one wants it – then it'll have to be the local tip – but don't hang onto things 'just in case'.
For things that you really can't face getting rid of, pack them up and put them into Self Storage. Give yourself 6 months to decide whether you really want / need them – if not – sell them or dispose of them after the 6 months.  
Get organised so that as you start to pack, you can put items into storage boxes that will be placed straight into their new location in your new home. Label everything by room – you won't remember what went where when you get to your new place.  
If you can, stagger the move so that you move your large items and furniture first. That way you won't be climbing over hundreds of storage boxes as you try to put your larger items into position.  
Enjoy your new, clutter free home! You've now made the major decision that allows you to surround yourself with only those things that are really important to you. It's very liberating.
For all your Home Removals and Self-Storage needs, contact us at Wrekin Removals & Storage. We can help to take the stress out of moving and downsizing your home.