Telford Solicitors Lanyon Bowdler move to new premises in Telford Town Centre
30th May 2012
... Comments
---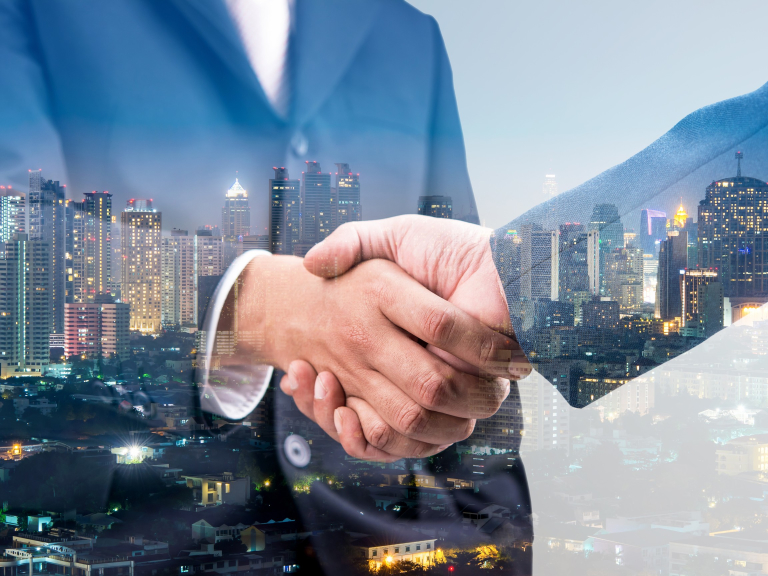 Hark Group's proposed redevelopment of Brodie House in Telford Town Centre has meant leading law firm Lanyon Bowdler has taken the opportunity to move into newly refurbished, spacious offices in neighbouring Hazledine House.
Hazledine House is next door to Brodie House in Central Square, and the move will therefore not cause any inconvenience to staff, clients or other visitors.
The smart new ground floor reception area has eye catching posters, depicting local scenes, hanging in the window. Ample ground floor meeting rooms and open plan working space at second floor level mean the move will allow for natural expansion.
Office manager, partner and head of the Employment Law team, John Merry said "We are delighted to have been able to remain in the Town Centre. The close proximity of parking and the shopping centre make it a very convenient location for visitors and staff alike. The redevelopment of this area, which will include a new cinema complex, will create a more modern and vibrant Town Centre, which will be beneficial for all."
Lanyon Bowdler is Shropshire's largest law firm with 18 partners and in the region of 200 experienced staff, the firm is able to offer legal advice throughout both counties from local offices. The head office is situated in Shrewsbury at Abbey Lawn Business Park, a further five offices are located in Hereford, Ludlow, Oswestry, Telford Town Centre, and Wellington. Lanyon Bowdler is an award winning multi-disciplinary law firm, specialising in all aspects of the law. With a progressive outlook and a commitment to the environment, the firm embraces opportunities to work with the community – supporting charities and enterprising initiatives.

You can now follow them on Twitter – www.twitter.com/lanyonbowdler, 'like' them on Facebook – www.facebook.com/lanyonbowdler, keep up to date with them and have your say by visiting their Blog, at http://blog.lblaw.co.uk, or browse their website – www.lblaw.co.uk