Telford pre-schoolers graduate from nursery
17th July 2017
... Comments
---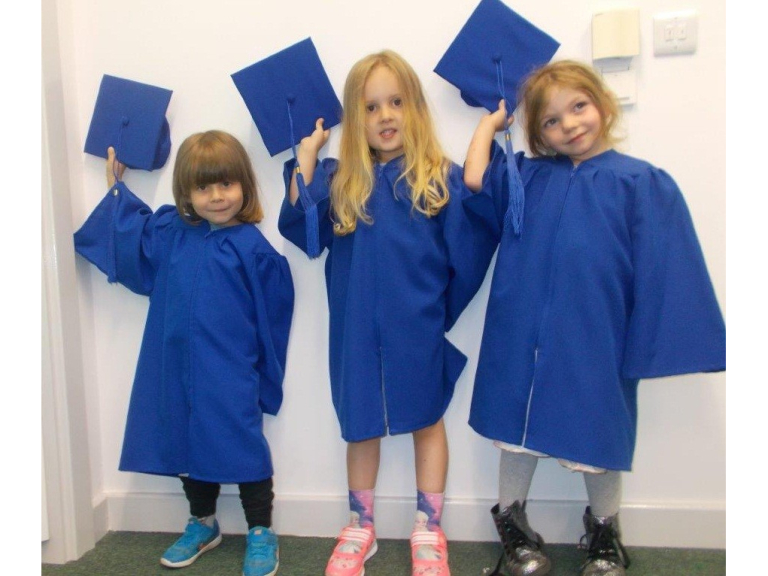 Over 100 children proudly donned a cap and gown to graduate from four of Telford's top nurseries ready to start 'big school' in September.
Graduation ceremonies for 123 pre-schoolers were held at all four ABC Day Nursery sites in the borough to celebrate the successes and achievements of the children.
Parents were invited to watch as their little ones were each presented with a certificate.
Penny Hustwick, owner of ABC Day Nursery, which has outstanding rated sites in Lightmoor, Hadley, Hollinswood and Hoo, said: "There was not a dry eye in the room. The children were so proud to be able to wear their cap and gown in front of their parents.
"The children have worked hard all year to prepare for school in September and this final celebration is a wonderful way to reward them for that.
"Many of the children will still be with us over the summer as parents continue to work but graduation day is very important for us, especially for those pre-schoolers who will be leaving in July."
Mrs Hustwick said the ceremony has become a tradition at the nurseries every year.
She said: "It's something all the staff look forward to as it's such a big step for the little ones but we are also full of tears as a lot of the children have been with us since they were just a few months old.
"We have watched them develop from small babies into independent-minded children who are ready to make their mark at school. It is a huge transition period for the youngsters and we want to reflect that and just let them know how proud we are of them."
For more information about ABC Day Nursery, contact (01952) 245257 or visit the website www.abc-daynursery.co.uk.