Summer Cycling Activities for Kids in Telford
2nd August 2015
... Comments
---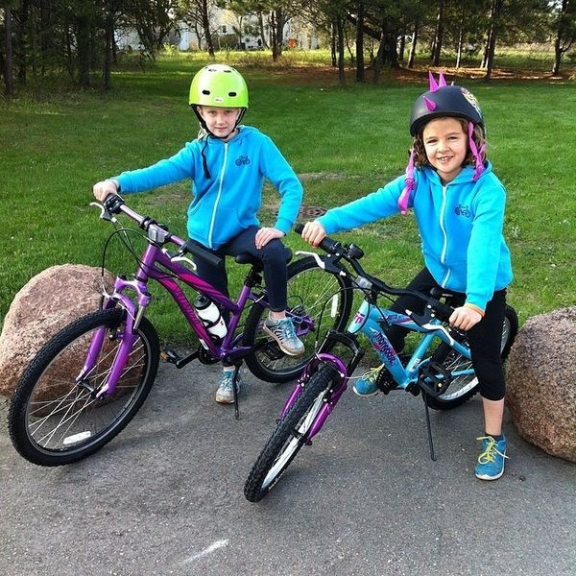 There a numerous cycle paths in Telford; the Silkin Way is a scenic route. It's safe as it's car free - the only other traffic to contend with are a few dog walkers, the odd pedestrian and other cyclists. Novice and expert riders can enjoy the views of idyllic Ironbridge, meander through Madley and head in to the Town Park with all it has to offer. 
Since the schools broke up, my children have been pestering me for things to do this summer holiday. In particularly, my boy has been badgering me to go out on his bike! Luckily for me and plenty of other local parents, Telford Travel is hosting some great cycling activities for kids and for all the family this summer.
There are a few Kids Bike Clubs planned throughout the Summer holidays at Hadley Learning Community, and Captain Webb Youth Club. For just £5 your child can take part in biking activities, games and competitions. The days are geared up for children of all abilities, so regardless of being an expert rider or a novice, there is fun to be had by everyone. \or if you would like your child to have the opportunity to gain their Bikeability certificate, there are a couple of Bikeability Courses being held this holiday.
If you are looking for things to do as a family there is a family bike rides scheduled too. The bike route – lead by a fully qualified instructor – is through Telford Town Park and includes an activity pack and goodies for children. Brilliantly, if you don't have a suitably road worthy bike or helmet you can hire them on the day. On the same day the Cycle Experience Roadshow will be on outside Southwater One. The free event will showcase a variety of fun bikes for everyone to try out and will be offering advice on learning to ride and hiring bikes within Telford.
So hop on your bike and get the dates in your diary!