Shifnal's very own Deborah Mitchell is awarded top business gong.
12th December 2011
... Comments
---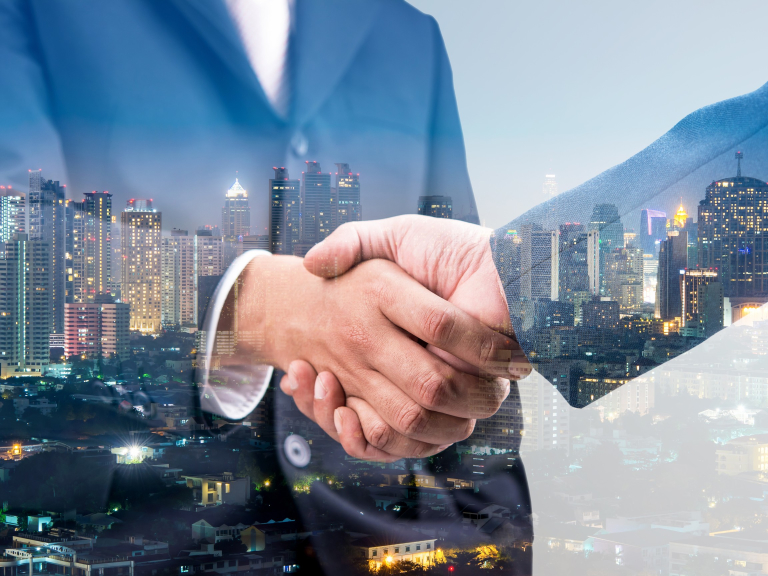 Deborah Mitchell, owner of the 'Heaven by Deborah Mitchell' salon in Shifnal and award winning creator of a number of exclusive skin care and beauty products, has added a 'Stevie' award to her ever growing list of accolades. Deborah, who started out as a mobile beauty therapist with a £10 packet of nail extensions after leaving Telford College at the age of 18, is rapidly becoming one of the world's best known skin care experts and counts the Duchess of Cornwall, Victoria Beckham, Simon Cowell, Gwyneth Paltrow and Michelle Pfeiffer among her personal clients. She has developed the 'Heaven by Deborah Mitchell' brand into a multi-million pound global business and has now won the world's most prestigious business award.
Deborah Mitchell was named as entrepreneur of the year (with a firm of less than 100 employees) at a gala ceremony in New York. The Shifnal based beauty expert was presented with a Stevie, this is an annual award made to women in business in recognition of 'outstanding performance in the work place worldwide.' Deborah created the natural botox alternative - Bee Venom.
Deborah said: "This is the best women's business award in the world and I was bowled over to win it. I had no idea I was going to win and so when they called my name I was so excited that instead of saying the usual stuff I just said 'Thank you to the bees' and started crying. It will have a huge effect on my business and in setting me up in America. We weren't planning on launching there yet - we are so busy getting established in Taiwan and China."
Deborah 's business takes her across the globe, but her home (and heart) is in Shifnal where she employs over 60 people. The business has other outlets in Taiwan, China, Cyprus, Gran Canaria, South Africa, Dubai and Singapore.
To find out more about Deborah - click here
For more details about the Shifnal 'Heaven' Salon - click here
To order Heaven by Deborah Mitchell products online - click here
Picture - Deborah proudly holding her 'Stevie' award outside the Shifnal Salon