National Dementia Awareness Week marked by Ironbridge Museum
10th April 2017
... Comments
---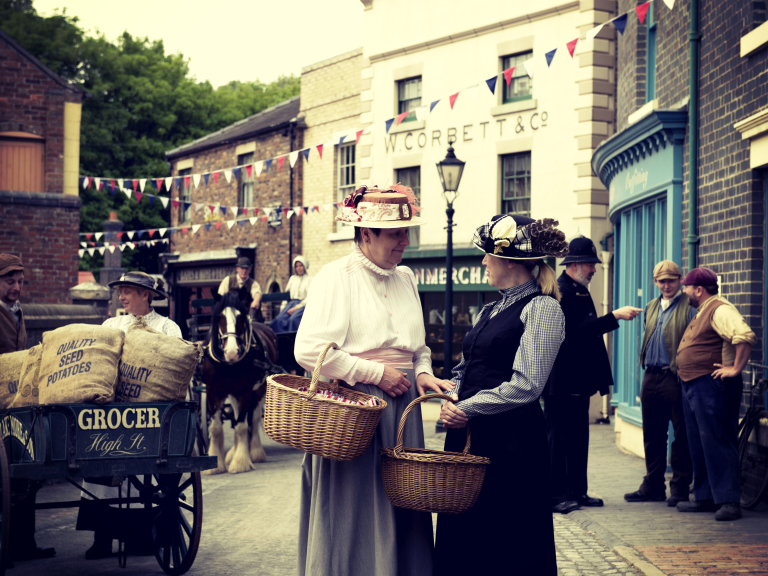 Blists Hill Victorian Townin Ironbridge, Shropshire is marking National Dementia Awareness Week, 14th – 20th May, by inviting those living with dementia and their carers to come and enjoy a visit to Blists Hill Victorian Town on Friday, 19th May at a very special price of just £5 per couple.
Whether living at home or in care people with dementia are at risk of becoming isolated and lonely. Their carers often suffer from the same lack of contact with others, as they feel they have fewer opportunities to engage with the community. 
The Ironbridge Gorge Museums are an ideal place to get out of the house and meet other people in a safe and welcoming environment.  As members of the Dementia Action Alliance and the Safe Places Scheme, and with many staff being Dementia Friends, the Ironbridge Gorge Museums do all they can to make a visit as stress free and enjoyable as possible. 
Blists Hill's Dementia Awareness Day is an opportunity for people living with dementia to come and try out the Ironbridge Gorge Museum's largest site at a specially reduced price of £5 per couple.
Living well with dementia is all about doing as much as possible to enjoy an active, interesting and engaging lifestyle. There is something for everyone at Blists Hill Victorian Town from looking at the Victorian cottages and shops, talking to the costumed demonstrators, having a ride on the horse and cart or simply enjoying a cone of traditional fish and chips, while sitting in the flower garden. 
To obtain the special discount on 19th May, those guests living with dementia just need to tell the staff that they are taking part in the Dementia Awareness Day.
Information about local dementia services will be available on the day including where to go to get advice.
Open 10am to 4.30pm Blists Hill is one of the ten Ironbridge Gorge Museums. For further information, call the Ironbridge Tourist Information Centre on 01952 433 424 or visit www.ironbridge.org.uk. The Gorge is easily reached via the M54 motorway exiting at Telford junction 4 or 6.