Jack Frost comes to Telford
24th November 2016
... Comments
---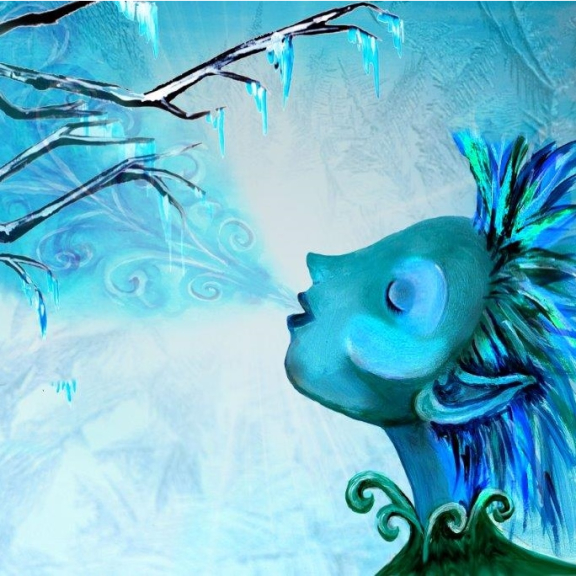 As the weather grows colder and winter approaches thoughts of ice and snow are no doubt on the minds of many, and it's no different at Oakengates Theatre @ The Place which is set to welcome a chilly production in February.
Jack Frost is a magical wintry production brought to life through peppetry, live music and enchanting storytelling.
Jack has no idea that his ability to freeze everything he touches is spreading havic wherever he goes and causing all sorts of problems in the village.  One day a small girl spots him out the corner of her eye and Jack is no longer alone.
She reaches out to him despite his icy hands and realizes what it must be like for him to never have felt the warmth of another's touch.  A story of friendship and bravery to warm hearts this winter.
Meet the mysterious sprite as he takes the audience on a snowy on a snowy adventure but wrap up warm, no one wants Jack Frost nipping at fingers and toes!
Moon On A Stick transform the stage to re-imagine this well known Nordic legend which is a playful production perfect for children from the age of three.
Jack Frost takes place at 3pm on Saturday 25 February.  Tickets cost £10 for adults, £8 for children or £32 for a family of four and can be booked online, by calling the box office on 01952 382382, or in person at Oakengates Theatre or Southwater One in Telford Town Centre.
A relaxed performance will take place at 1pm and while this performance is open to anyone it is specially designed to welcome families and groups who would benefit from a more relaxed environment, including people with an Autism Spectrum Condition, sensory and communication disorders, or a learning disability.