It's the beginning of a new year and it's the time of year we think about change.
If you're fed up with your current look or even if you are just ready to embrace the hair trends of 2017, what should you do about it? Speaking to a hair dresser is the best start; they can offer expert and professional advice on the latest trends along with what will suit your face shape and skin tone. Visiting a professional salon, such as KLF Hair & Beauty in Madeley, Telford, where you can have a consultation about what you are looking to do.
Below are five 2017 hair trends and ideas to consider for making your hair change this year:
Healthier Hair
Get into a healthy hair routine this year. Using repairing treatment will work wonders and make your hair shiner. A balanced diet will improve your hair and skin, along with regular trims to get rid of split ends and to keep your hair health and in good condition. Using products, such as Moroccan Hair Oil, is ideal.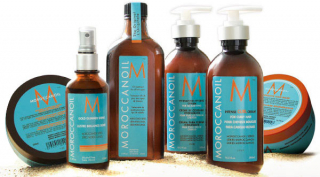 The Big Chop
If you've uttered the words, 'I'm thinking of getting my hair chopped off' then now is the time to do it! Talk to one of the Stylists at KLF Hair & Beauty about your desired look. Once you feel comfortable about the recommended maintenance and the type of cut that will suit your face, you'll be ready to take the plunge.
A New Colour
Bored of your hair colour? Golden Blonde is set to be very popular this year! It's a lovely warm-hair shade which suits all skin tones. If you are not sure of which colour to choose or what will match your skin tone book in for a consultation at KLF Hair & Beauty today.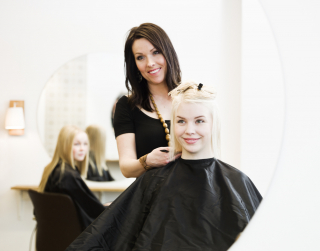 Sleek and Chic
Straightening irons at the ready! A predicted hair trend for 2017 is for straight, shiny, and center-parted hair. But this style only works if your hair looks healthy. Using a heat protecting hair mist through your hair before touching it with a straightener.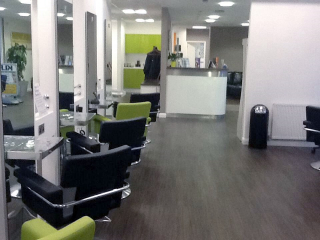 Flat Waves
Flat iron waves are the new curling iron waves. Sported by the likes of Kendall Jenner, waves created with a straightener are more subtle. Just create a bend in your hair by pushing it upward, then seal the shape with a few clamps of your iron. Release and repeat. Keep your ends straight for the most polished finish.
To book your appointment with a Stylist at KLF Hair & Beauty call 01952 427479.