FAIRshare, the 'community bank' expands into Shropshire offering savings and loans to local people.
21st May 2012
... Comments
---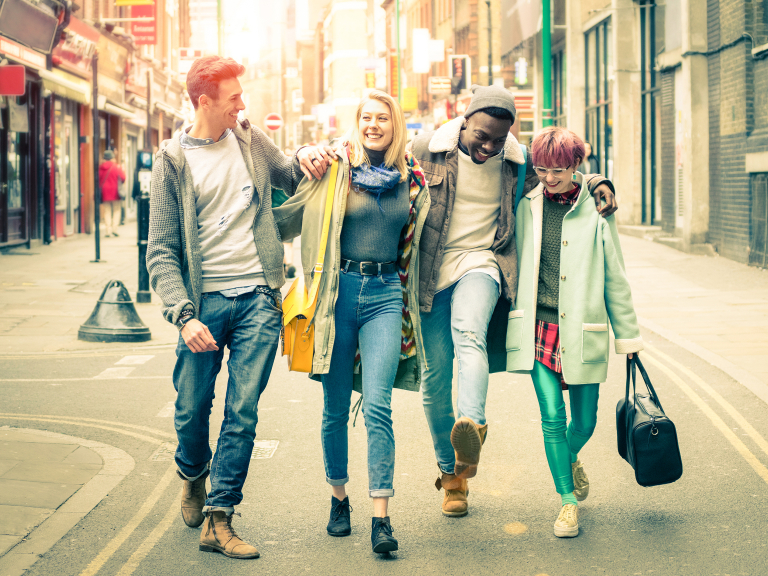 FAIRshare, the 'community bank' expands into Shropshire offering savings and loans to local people.
Great news! FAIRshare's common bond has been extended to include the whole of Shropshire as well as Telford & Wrekin. Which means that anyone who lives or works anywhere in the county can enjoy all the benefits of our secure savings accounts and affordable loans. So if you or your family haven't been eligible to join FAIRshare before then now's the time to sign up!
FAIRshare takes centre stage
As part of a campaign to raise awareness of the dangers of borrowing from loan sharks FAIRshare recently joined the England Illegal Money Lending Team, Wrekin Housing Trust and the community interest theatre group Shontal to highlight the issue of illegal money lenders. Shontal specialise in using live interactive theatre to highlight issues relating to financial exclusion. Professional actors have worked alongside the agencies to put together a performance of "One Family's Story" which depicts the experience of loan shark victims. This was followed by a presentation from FAIRshare Credit Union who talked about the benefits of access to safe, affordable credit. The performances were made to Wrekin Housing Trust tenants as well as year 10 pupils at Ercall Wood Technology College to give young people an understanding of the dangers of loan sharks and the importance of borrowing from responsible lenders. Nationally, an estimated 310,000 households are believed to be in debt to loan sharks. These lenders are operating illegally and will often resort to the most extreme methods to enforce repayment.
To report a loan shark call the 24/7 confidential hotline 0300 555 2222, text 'loan shark + your message' to 60003 or email reportaloanshark@stoploansharks.gov.uk
Why YOU should join FAIRshare
FAIRshare is a non-profit making 'community bank' for savings and loans exclusively for anyone who lives or works in Shropshire and Telford & Wrekin. Junior Accounts are also available for children and can be opened on their behalf from birth.
As soon as an adult opens a FAIRshare account they become a member as well as a shareholder in the company. Regular savings create a 'pool of money' which is used to provide low cost loans to members - from as little as 1% per month (12.68% APR) which is significantly less than other lenders.
What else makes us different?
Unlike high street banks and building societies we DON'T carry out any credit checks before we will let you open an account. We DON'T allow any previous CCJs - bankruptcy or insolvency - to prevent you from joining. And we DON'T charge for any of the services we provide. All we DO ask is that you pay a one-off membership fee of £5 when you open your account and save a regular amount each month.
You can add to your savings at any time - by payroll deduction from your salary, standing order from your bank account, in person at any of our branches, by direct transfer from your pension, housing allowance or other benefit payments or by using your FAIRshare PayPoint card. You can also take out your money at any time - either in person at any of our branches, by phone or via email - whichever suits you.
To join FAIRshare, please follow this link - www.fairshare.uk.com/howtojoin.html