Fairport Convention's Anniversary tour comes to Telford
23rd January 2017
... Comments
---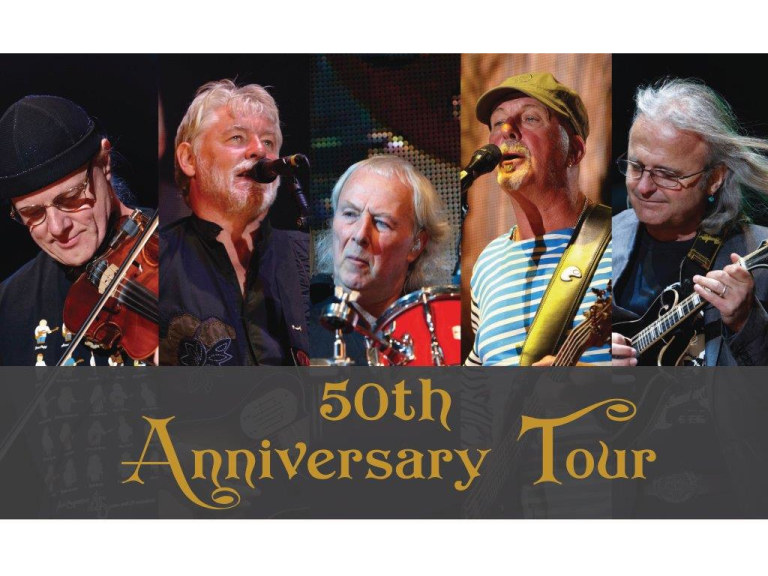 Enjoy an evening of musical celebration with Fairport Convention at their golden anniversary concert at Oakengates Theatre @ The Place this winter.
Credited with originating British folk-rock, Fairport Convention first took to the stage in 1967's summer of love. Throughout the intervening five decades (and numerous changes of line-up) the band's passion for live performance has never wavered.
To mark its fiftieth year, Fairport has released a brand new CD titled 50:50@50. The band will play a selection of tracks from the album as well as long-established favourites from their extensive repertoire.
Founding member Simon Nicol hasn't lost the buzz of performing even after a half-century of tours. "Fairport Convention have been extraordinarily fortunate to create a work ethic based on live performance" says Nicol. "As someone whose hobby ultimately became a career, I'm happy every time the van pulls up outside my house to take me off on my travels, where the stage awaits, and I get a chance to make everyone happy that they made the choice to buy a ticket."
The concert which starts at 7.30pm on Wednesday 15 February 2017 will also feature an opening performance by Sally Barker, one of England's most talented singer-songwriters. Sally came to prominence in the all-girl folk group The Poozies but is best known for her appearances on the BBC TV talent show The Voice where she sang on Sir Tom Jones' team.
Fairport Convention has attracted critical acclaim throughout its long career. The band won a coveted BBC Lifetime Achievement Award, Radio 2 listeners voted Fairport's groundbreaking album Liege & Lief 'The Most Influential Folk Album of All Time', and their story and music has often featured on radio and television. The Guardian described the band as: "Impressive musicians with a great back catalogue... (they) take chances and clearly enjoy themselves." While The Mirror said: "Vigorous and confident...the music leapt around the room."
Tickets, priced £22 are on sale now and can be booked online at www.theplacetelford.com by calling the box office on 01952 382382, or in person at the theatre or Southwater One in Telford Town Centre.