Christmas jumper day sees the good, the bad and the darn right wonderful on display at Telford nursery
17th December 2017
... Comments
---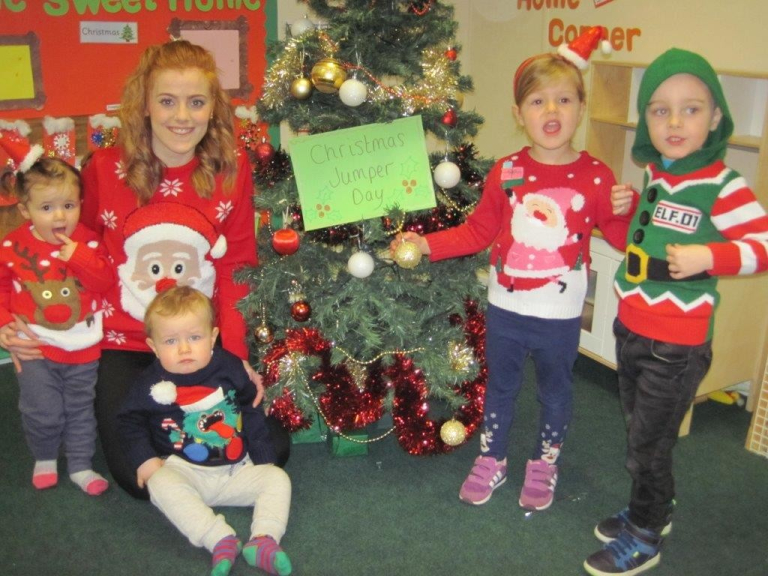 The children, staff and some parents too at ABC Day Nursery at Hoo, in Preston-on-the-Weald-Moors, took part in national Christmas Jumper Day on Friday (DEC 15).
They joined people across the country to wear their daftest woolies for a good cause, each child and staff member that took part made a donation to the charity.
Lucy Holbrook, manager at the ofsted rated Outstanding nursery, said: "All our children loved dressing in their Christmas jumper and showing them off to their friends. Some even had twinkling lights or shining red Rudolph noses.
"All day they kept looking at each others jumper's and saying which one was their favourite.
"Some even went further and had an all-in-one.
"The event raised money for a very worthwhile cause. We have told the children a bit about the work of Save the Children and that there are a lot of children in the world who are not as lucky as they are - especially at Christmas.
"They got very excited to be able to help those less fortunate while at the same time having so much fun themselves."
Children and staff at other ABC Day Nurseries across Telford at Hollinswood, Lightmoor and Hadley also took part in Christmas Jumper Day.
For more information about Christmas Jumper Day visit the website https://christmasjumperday.org.
For more information about ABC Day Nurseries in Telford visit the websitewww.abc-daynursery.co.uk or call (01952) 245257.