Boxing Day merger of Shropshire dairy processing giants
28th December 2015
... Comments
---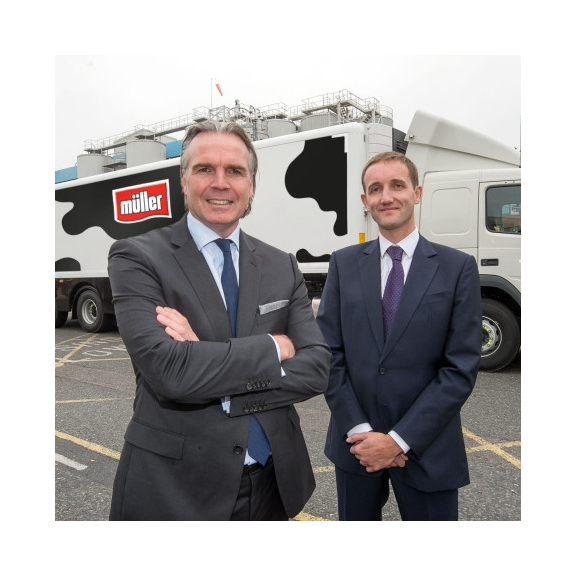 The merger, finalised on Boxing Day, will bring Müller Wiseman Dairies and Dairy Crest's dairy operations together. They will then trade under a new organisational name of 'Müller Milk & Ingredients', which aims to be the biggest and best of its kind in the UK.
Chief executive of the German parent company, Unternehmensgruppe Theo Müller, Ronald Kers said: "With this transaction now concluded we have the opportunity, together with our colleagues, customers, farmers and suppliers, to build on our progress in the UK and create an exciting new future for our dairy business."
Müller announced its intention to acquire the dairy operations of Dairy Crest on 6th November 2014. The Competition and Markets Authority (CMA) confirmed its approval of the acquisition on 19th October 2015.
The new Müller Milk & Ingredients business will employ over 8,000 people and process 25% of Britain's milk production, with 2,000 dairy farmers contracted as suppliers.
The move has also seen Müller re-name its Müller Dairy yoghurt and desserts business – based in Market Drayton, Minsterley and Telford– as Müller Yogurt & Desserts.
Managing director Bergen Merey said: "We've got great plans for 2016 and it makes sense to rename the business to reflect the products which we are proud to make."
Employees will be able to see plans for the new organisation in site meetings, literature sent to their homes and via the businesses online facilities. Customers, farmers and suppliers affected by the acquasition will be kept up to date with the changes and will be sent information on the new organisation Müller Milk & Ingredients. 
Pictured: Left to right; CEO at Unternehmungsgruppe Theo Müller Ronald Kers and Managing Director at Müller Milk & Ingredients, Andew McInnes.