Shared Reading at Bridgwater Library
Bridgwater Library, Binford Pl, Bridgwater
TA6 3LF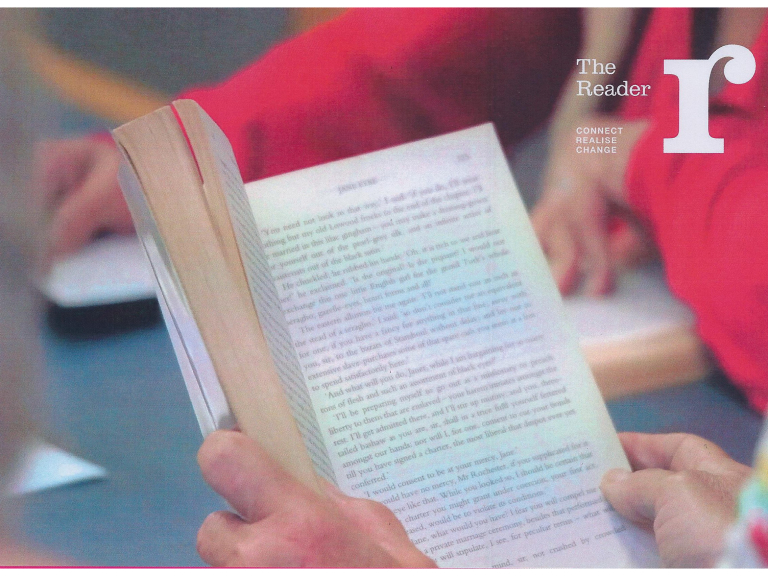 A weekly group that gets together to share a love of books and reading.
If you enjoy reading for pleasure, come and join our informal and very friendly group.  We meet every Tuesday from 2-3.30pm at Bridgwater Library to share a short story and a poem, and to chat about them as we go along.  There's no pressure to join in or read, you can just listen and enjoy.  We read all sorts from classic to contemporary literature.  It's open to all, and free, and we offer free tea, coffee and biscuits.  No need to book, just turn up on the day.  It's not intended to be hard work! Just a very pleasant way to spend an afternoon.
This group is organised by a national charity called The Reader, which runs hundreds of groups up and down the country with the aim of bringing people together, and books to life!
Future dates
Tuesday 3rd September 2:00pm until 3:30pm
Tuesday 10th September 2:00pm until 3:30pm
Tuesday 17th September 2:00pm until 3:30pm
Tuesday 24th September 2:00pm until 3:30pm
Tuesday 1st October 2:00pm until 3:30pm
Tuesday 8th October 2:00pm until 3:30pm
Tuesday 15th October 2:00pm until 3:30pm
Tuesday 22nd October 2:00pm until 3:30pm
Tuesday 29th October 2:00pm until 3:30pm
Tuesday 5th November 2:00pm until 3:30pm
Tuesday 12th November 2:00pm until 3:30pm
Tuesday 19th November 2:00pm until 3:30pm
Tuesday 26th November 2:00pm until 3:30pm
Tuesday 3rd December 2:00pm until 3:30pm
Tuesday 10th December 2:00pm until 3:30pm
Tuesday 17th December 2:00pm until 3:30pm
Tuesday 24th December 2:00pm until 3:30pm
Tuesday 31st December 2:00pm until 3:30pm
Tuesday 7th January 2:00pm until 3:30pm
Tuesday 14th January 2:00pm until 3:30pm
Tuesday 21st January 2:00pm until 3:30pm
Tuesday 28th January 2:00pm until 3:30pm
Tuesday 4th February 2:00pm until 3:30pm
Tuesday 11th February 2:00pm until 3:30pm
Tuesday 18th February 2:00pm until 3:30pm
Tuesday 25th February 2:00pm until 3:30pm
Tuesday 3rd March 2:00pm until 3:30pm
Tuesday 10th March 2:00pm until 3:30pm
Tuesday 17th March 2:00pm until 3:30pm
Tuesday 24th March 2:00pm until 3:30pm
Tuesday 31st March 2:00pm until 3:30pm
Tuesday 7th April 2:00pm until 3:30pm
Tuesday 14th April 2:00pm until 3:30pm
Tuesday 21st April 2:00pm until 3:30pm
Tuesday 28th April 2:00pm until 3:30pm
Tuesday 5th May 2:00pm until 3:30pm
Tuesday 12th May 2:00pm until 3:30pm
Tuesday 19th May 2:00pm until 3:30pm