Chard Saturday Street Market
Fore Street,
Chard,
Somerset
TA20 1PP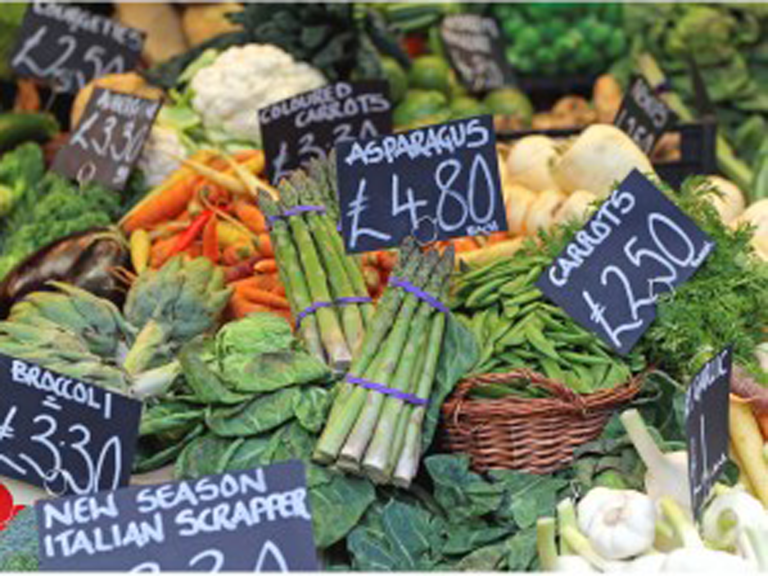 Chard Outdoor Saturday Street Market @ Fore Street Chard
This Saturday come join us at our weekly outdoor street market!
Comprising a variety of stalls ranging from fruit and vegetables, meat, fish and other non-produce items such as clothing and carpets you'll be amazed at what you can find.
For more information or to find out more about booking a pitch at the market contact us on 01460 239567.
Future dates
Saturday 29th May 7:00am until 1:00pm
Saturday 5th June 7:00am until 1:00pm
Saturday 12th June 7:00am until 1:00pm
Saturday 19th June 7:00am until 1:00pm
Saturday 26th June 7:00am until 1:00pm
Saturday 3rd July 7:00am until 1:00pm
Saturday 10th July 7:00am until 1:00pm
Saturday 17th July 7:00am until 1:00pm
Saturday 24th July 7:00am until 1:00pm
Saturday 31st July 7:00am until 1:00pm
Saturday 7th August 7:00am until 1:00pm
Saturday 14th August 7:00am until 1:00pm
Saturday 21st August 7:00am until 1:00pm
Saturday 28th August 7:00am until 1:00pm
Saturday 4th September 7:00am until 1:00pm
Saturday 11th September 7:00am until 1:00pm
Saturday 18th September 7:00am until 1:00pm
Saturday 25th September 7:00am until 1:00pm
Saturday 2nd October 7:00am until 1:00pm
Saturday 9th October 7:00am until 1:00pm
Saturday 16th October 7:00am until 1:00pm
Saturday 23rd October 7:00am until 1:00pm
Saturday 30th October 7:00am until 1:00pm
Saturday 6th November 7:00am until 1:00pm
Saturday 13th November 7:00am until 1:00pm
Saturday 20th November 7:00am until 1:00pm
Saturday 27th November 7:00am until 1:00pm
Saturday 4th December 7:00am until 1:00pm
Saturday 11th December 7:00am until 1:00pm
Saturday 18th December 7:00am until 1:00pm
Saturday 25th December 7:00am until 1:00pm
Saturday 1st January 7:00am until 1:00pm
Saturday 8th January 7:00am until 1:00pm
Saturday 15th January 7:00am until 1:00pm
Saturday 22nd January 7:00am until 1:00pm
Saturday 29th January 7:00am until 1:00pm
Saturday 5th February 7:00am until 1:00pm
Saturday 12th February 7:00am until 1:00pm
Saturday 19th February 7:00am until 1:00pm
Saturday 26th February 7:00am until 1:00pm
Saturday 5th March 7:00am until 1:00pm
Saturday 12th March 7:00am until 1:00pm
Saturday 19th March 7:00am until 1:00pm
Saturday 26th March 7:00am until 1:00pm
Saturday 2nd April 7:00am until 1:00pm
Saturday 9th April 7:00am until 1:00pm
Saturday 16th April 7:00am until 1:00pm
Saturday 23rd April 7:00am until 1:00pm
Saturday 30th April 7:00am until 1:00pm
Saturday 7th May 7:00am until 1:00pm
Saturday 14th May 7:00am until 1:00pm
Saturday 21st May 7:00am until 1:00pm
Saturday 28th May 7:00am until 1:00pm
Saturday 4th June 7:00am until 1:00pm
Saturday 11th June 7:00am until 1:00pm
Saturday 18th June 7:00am until 1:00pm
Saturday 25th June 7:00am until 1:00pm
Saturday 2nd July 7:00am until 1:00pm
Saturday 9th July 7:00am until 1:00pm
Saturday 16th July 7:00am until 1:00pm
Saturday 23rd July 7:00am until 1:00pm
Saturday 30th July 7:00am until 1:00pm
Saturday 6th August 7:00am until 1:00pm
Saturday 13th August 7:00am until 1:00pm
Saturday 20th August 7:00am until 1:00pm
Saturday 27th August 7:00am until 1:00pm
Saturday 3rd September 7:00am until 1:00pm
Saturday 10th September 7:00am until 1:00pm
Saturday 17th September 7:00am until 1:00pm
Saturday 24th September 7:00am until 1:00pm
Saturday 1st October 7:00am until 1:00pm
Saturday 8th October 7:00am until 1:00pm
Saturday 15th October 7:00am until 1:00pm
Saturday 22nd October 7:00am until 1:00pm
Saturday 29th October 7:00am until 1:00pm
Saturday 5th November 7:00am until 1:00pm
Saturday 12th November 7:00am until 1:00pm
Saturday 19th November 7:00am until 1:00pm
Saturday 26th November 7:00am until 1:00pm
Saturday 3rd December 7:00am until 1:00pm
Saturday 10th December 7:00am until 1:00pm
Saturday 17th December 7:00am until 1:00pm
Saturday 24th December 7:00am until 1:00pm
Saturday 31st December 7:00am until 1:00pm
Saturday 7th January 7:00am until 1:00pm
Saturday 14th January 7:00am until 1:00pm
Saturday 21st January 7:00am until 1:00pm
Saturday 28th January 7:00am until 1:00pm
Saturday 4th February 7:00am until 1:00pm
Saturday 11th February 7:00am until 1:00pm
Saturday 18th February 7:00am until 1:00pm
Saturday 25th February 7:00am until 1:00pm
Saturday 4th March 7:00am until 1:00pm
Saturday 11th March 7:00am until 1:00pm
Saturday 18th March 7:00am until 1:00pm
Saturday 25th March 7:00am until 1:00pm
Saturday 1st April 7:00am until 1:00pm
Saturday 8th April 7:00am until 1:00pm
Saturday 15th April 7:00am until 1:00pm
Saturday 22nd April 7:00am until 1:00pm
Saturday 29th April 7:00am until 1:00pm
Saturday 6th May 7:00am until 1:00pm
Saturday 13th May 7:00am until 1:00pm
Saturday 20th May 7:00am until 1:00pm
Saturday 27th May 7:00am until 1:00pm
Saturday 3rd June 7:00am until 1:00pm
Saturday 10th June 7:00am until 1:00pm
Saturday 17th June 7:00am until 1:00pm
Saturday 24th June 7:00am until 1:00pm
Saturday 1st July 7:00am until 1:00pm
Saturday 8th July 7:00am until 1:00pm
Saturday 15th July 7:00am until 1:00pm
Saturday 22nd July 7:00am until 1:00pm
Saturday 29th July 7:00am until 1:00pm
Saturday 5th August 7:00am until 1:00pm
Saturday 12th August 7:00am until 1:00pm
Saturday 19th August 7:00am until 1:00pm
Saturday 26th August 7:00am until 1:00pm
Saturday 2nd September 7:00am until 1:00pm
Saturday 9th September 7:00am until 1:00pm
Saturday 16th September 7:00am until 1:00pm
Saturday 23rd September 7:00am until 1:00pm
Saturday 30th September 7:00am until 1:00pm
Saturday 7th October 7:00am until 1:00pm
Saturday 14th October 7:00am until 1:00pm
Saturday 21st October 7:00am until 1:00pm
Saturday 28th October 7:00am until 1:00pm
Saturday 4th November 7:00am until 1:00pm
Saturday 11th November 7:00am until 1:00pm
Saturday 18th November 7:00am until 1:00pm
Saturday 25th November 7:00am until 1:00pm
Saturday 2nd December 7:00am until 1:00pm
Saturday 9th December 7:00am until 1:00pm
Saturday 16th December 7:00am until 1:00pm
Saturday 23rd December 7:00am until 1:00pm
Saturday 30th December 7:00am until 1:00pm
Saturday 6th January 7:00am until 1:00pm
Saturday 13th January 7:00am until 1:00pm
Saturday 20th January 7:00am until 1:00pm
Saturday 27th January 7:00am until 1:00pm
Saturday 3rd February 7:00am until 1:00pm
Saturday 10th February 7:00am until 1:00pm
Saturday 17th February 7:00am until 1:00pm
Saturday 24th February 7:00am until 1:00pm
Saturday 2nd March 7:00am until 1:00pm
Saturday 9th March 7:00am until 1:00pm
Saturday 16th March 7:00am until 1:00pm
Saturday 23rd March 7:00am until 1:00pm
Saturday 30th March 7:00am until 1:00pm
Saturday 6th April 7:00am until 1:00pm
Saturday 13th April 7:00am until 1:00pm
Saturday 20th April 7:00am until 1:00pm
Saturday 27th April 7:00am until 1:00pm
Saturday 4th May 7:00am until 1:00pm
Saturday 11th May 7:00am until 1:00pm
Saturday 18th May 7:00am until 1:00pm
Saturday 25th May 7:00am until 1:00pm
Saturday 1st June 7:00am until 1:00pm
Saturday 8th June 7:00am until 1:00pm
Saturday 15th June 7:00am until 1:00pm
Saturday 22nd June 7:00am until 1:00pm
Saturday 29th June 7:00am until 1:00pm
Saturday 6th July 7:00am until 1:00pm
Saturday 13th July 7:00am until 1:00pm
Saturday 20th July 7:00am until 1:00pm
Saturday 27th July 7:00am until 1:00pm
Saturday 3rd August 7:00am until 1:00pm
Saturday 10th August 7:00am until 1:00pm
Saturday 17th August 7:00am until 1:00pm
Saturday 24th August 7:00am until 1:00pm
Saturday 31st August 7:00am until 1:00pm
Saturday 7th September 7:00am until 1:00pm
Saturday 14th September 7:00am until 1:00pm
Saturday 21st September 7:00am until 1:00pm
Saturday 28th September 7:00am until 1:00pm
Saturday 5th October 7:00am until 1:00pm
Saturday 12th October 7:00am until 1:00pm
Saturday 19th October 7:00am until 1:00pm
Saturday 26th October 7:00am until 1:00pm
Saturday 2nd November 7:00am until 1:00pm
Saturday 9th November 7:00am until 1:00pm
Saturday 16th November 7:00am until 1:00pm
Saturday 23rd November 7:00am until 1:00pm
Saturday 30th November 7:00am until 1:00pm
Saturday 7th December 7:00am until 1:00pm
Saturday 14th December 7:00am until 1:00pm
Saturday 21st December 7:00am until 1:00pm
Saturday 28th December 7:00am until 1:00pm
Saturday 4th January 7:00am until 1:00pm
Saturday 11th January 7:00am until 1:00pm
Saturday 18th January 7:00am until 1:00pm
Saturday 25th January 7:00am until 1:00pm
Saturday 1st February 7:00am until 1:00pm
Saturday 8th February 7:00am until 1:00pm
Saturday 15th February 7:00am until 1:00pm
Saturday 22nd February 7:00am until 1:00pm
Saturday 1st March 7:00am until 1:00pm
Saturday 8th March 7:00am until 1:00pm
Saturday 15th March 7:00am until 1:00pm
Saturday 22nd March 7:00am until 1:00pm
Saturday 29th March 7:00am until 1:00pm
Saturday 5th April 7:00am until 1:00pm
Saturday 12th April 7:00am until 1:00pm
Saturday 19th April 7:00am until 1:00pm
Saturday 26th April 7:00am until 1:00pm
Saturday 3rd May 7:00am until 1:00pm
Saturday 10th May 7:00am until 1:00pm
Saturday 17th May 7:00am until 1:00pm
Saturday 24th May 7:00am until 1:00pm
Saturday 31st May 7:00am until 1:00pm
Saturday 7th June 7:00am until 1:00pm
Saturday 14th June 7:00am until 1:00pm
Saturday 21st June 7:00am until 1:00pm
Saturday 28th June 7:00am until 1:00pm
Saturday 5th July 7:00am until 1:00pm
Saturday 12th July 7:00am until 1:00pm
Saturday 19th July 7:00am until 1:00pm
Saturday 26th July 7:00am until 1:00pm
Saturday 2nd August 7:00am until 1:00pm
Saturday 9th August 7:00am until 1:00pm
Saturday 16th August 7:00am until 1:00pm
Saturday 23rd August 7:00am until 1:00pm
Saturday 30th August 7:00am until 1:00pm
Saturday 6th September 7:00am until 1:00pm
Saturday 13th September 7:00am until 1:00pm
Saturday 20th September 7:00am until 1:00pm
Saturday 27th September 7:00am until 1:00pm
Saturday 4th October 7:00am until 1:00pm
Saturday 11th October 7:00am until 1:00pm
Saturday 18th October 7:00am until 1:00pm
Saturday 25th October 7:00am until 1:00pm
Saturday 1st November 7:00am until 1:00pm
Saturday 8th November 7:00am until 1:00pm
Saturday 15th November 7:00am until 1:00pm
Saturday 22nd November 7:00am until 1:00pm
Saturday 29th November 7:00am until 1:00pm
Saturday 6th December 7:00am until 1:00pm
Saturday 13th December 7:00am until 1:00pm
Saturday 20th December 7:00am until 1:00pm
Saturday 27th December 7:00am until 1:00pm
Saturday 3rd January 7:00am until 1:00pm
Saturday 10th January 7:00am until 1:00pm
Saturday 17th January 7:00am until 1:00pm
Saturday 24th January 7:00am until 1:00pm
Saturday 31st January 7:00am until 1:00pm
Saturday 7th February 7:00am until 1:00pm
Saturday 14th February 7:00am until 1:00pm
Saturday 21st February 7:00am until 1:00pm
Saturday 28th February 7:00am until 1:00pm
Saturday 7th March 7:00am until 1:00pm
Saturday 14th March 7:00am until 1:00pm
Saturday 21st March 7:00am until 1:00pm
Saturday 28th March 7:00am until 1:00pm
Saturday 4th April 7:00am until 1:00pm
Saturday 11th April 7:00am until 1:00pm
Saturday 18th April 7:00am until 1:00pm
Saturday 25th April 7:00am until 1:00pm
Saturday 2nd May 7:00am until 1:00pm
Saturday 9th May 7:00am until 1:00pm
Saturday 16th May 7:00am until 1:00pm
Saturday 23rd May 7:00am until 1:00pm
Saturday 30th May 7:00am until 1:00pm
Saturday 6th June 7:00am until 1:00pm
Saturday 13th June 7:00am until 1:00pm
Saturday 20th June 7:00am until 1:00pm
Saturday 27th June 7:00am until 1:00pm
Saturday 4th July 7:00am until 1:00pm
Saturday 11th July 7:00am until 1:00pm
Saturday 18th July 7:00am until 1:00pm
Saturday 25th July 7:00am until 1:00pm
Saturday 1st August 7:00am until 1:00pm
Saturday 8th August 7:00am until 1:00pm
Saturday 15th August 7:00am until 1:00pm
Saturday 22nd August 7:00am until 1:00pm
Saturday 29th August 7:00am until 1:00pm
Saturday 5th September 7:00am until 1:00pm
Saturday 12th September 7:00am until 1:00pm
Saturday 19th September 7:00am until 1:00pm
Saturday 26th September 7:00am until 1:00pm
Saturday 3rd October 7:00am until 1:00pm
Saturday 10th October 7:00am until 1:00pm
Saturday 17th October 7:00am until 1:00pm
Saturday 24th October 7:00am until 1:00pm
Saturday 31st October 7:00am until 1:00pm
Saturday 7th November 7:00am until 1:00pm
Saturday 14th November 7:00am until 1:00pm
Saturday 21st November 7:00am until 1:00pm
Saturday 28th November 7:00am until 1:00pm
Saturday 5th December 7:00am until 1:00pm
Saturday 12th December 7:00am until 1:00pm
Saturday 19th December 7:00am until 1:00pm
Saturday 26th December 7:00am until 1:00pm
Saturday 2nd January 7:00am until 1:00pm
Saturday 9th January 7:00am until 1:00pm
Saturday 16th January 7:00am until 1:00pm
Saturday 23rd January 7:00am until 1:00pm
Saturday 30th January 7:00am until 1:00pm
Saturday 6th February 7:00am until 1:00pm
Saturday 13th February 7:00am until 1:00pm
Saturday 20th February 7:00am until 1:00pm
Saturday 27th February 7:00am until 1:00pm
Saturday 6th March 7:00am until 1:00pm
Saturday 13th March 7:00am until 1:00pm
Saturday 20th March 7:00am until 1:00pm
Saturday 27th March 7:00am until 1:00pm
Saturday 3rd April 7:00am until 1:00pm
Saturday 10th April 7:00am until 1:00pm
Saturday 17th April 7:00am until 1:00pm
Saturday 24th April 7:00am until 1:00pm
Saturday 1st May 7:00am until 1:00pm
Saturday 8th May 7:00am until 1:00pm
Saturday 15th May 7:00am until 1:00pm
Saturday 22nd May 7:00am until 1:00pm
Saturday 29th May 7:00am until 1:00pm
Saturday 5th June 7:00am until 1:00pm
Saturday 12th June 7:00am until 1:00pm
Saturday 19th June 7:00am until 1:00pm
Saturday 26th June 7:00am until 1:00pm
Saturday 3rd July 7:00am until 1:00pm
Saturday 10th July 7:00am until 1:00pm
Saturday 17th July 7:00am until 1:00pm
Saturday 24th July 7:00am until 1:00pm
Saturday 31st July 7:00am until 1:00pm
Saturday 7th August 7:00am until 1:00pm
Saturday 14th August 7:00am until 1:00pm
Saturday 21st August 7:00am until 1:00pm
Saturday 28th August 7:00am until 1:00pm
Saturday 4th September 7:00am until 1:00pm
Saturday 11th September 7:00am until 1:00pm
Saturday 18th September 7:00am until 1:00pm
Saturday 25th September 7:00am until 1:00pm
Saturday 2nd October 7:00am until 1:00pm
Saturday 9th October 7:00am until 1:00pm
Saturday 16th October 7:00am until 1:00pm
Saturday 23rd October 7:00am until 1:00pm
Saturday 30th October 7:00am until 1:00pm
Saturday 6th November 7:00am until 1:00pm
Saturday 13th November 7:00am until 1:00pm
Saturday 20th November 7:00am until 1:00pm
Saturday 27th November 7:00am until 1:00pm
Saturday 4th December 7:00am until 1:00pm
Saturday 11th December 7:00am until 1:00pm
Saturday 18th December 7:00am until 1:00pm
Saturday 25th December 7:00am until 1:00pm
Saturday 1st January 7:00am until 1:00pm
Saturday 8th January 7:00am until 1:00pm
Saturday 15th January 7:00am until 1:00pm
Saturday 22nd January 7:00am until 1:00pm
Saturday 29th January 7:00am until 1:00pm
Saturday 5th February 7:00am until 1:00pm
Saturday 12th February 7:00am until 1:00pm
Saturday 19th February 7:00am until 1:00pm
Saturday 26th February 7:00am until 1:00pm
Saturday 4th March 7:00am until 1:00pm
Saturday 11th March 7:00am until 1:00pm
Saturday 18th March 7:00am until 1:00pm
Saturday 25th March 7:00am until 1:00pm
Saturday 1st April 7:00am until 1:00pm
Saturday 8th April 7:00am until 1:00pm
Saturday 15th April 7:00am until 1:00pm
Saturday 22nd April 7:00am until 1:00pm
Saturday 29th April 7:00am until 1:00pm
Saturday 6th May 7:00am until 1:00pm
Saturday 13th May 7:00am until 1:00pm
Saturday 20th May 7:00am until 1:00pm
Saturday 27th May 7:00am until 1:00pm
Saturday 3rd June 7:00am until 1:00pm
Saturday 10th June 7:00am until 1:00pm
Saturday 17th June 7:00am until 1:00pm
Saturday 24th June 7:00am until 1:00pm
Saturday 1st July 7:00am until 1:00pm
Saturday 8th July 7:00am until 1:00pm
Saturday 15th July 7:00am until 1:00pm
Saturday 22nd July 7:00am until 1:00pm
Saturday 29th July 7:00am until 1:00pm
Saturday 5th August 7:00am until 1:00pm
Saturday 12th August 7:00am until 1:00pm
Saturday 19th August 7:00am until 1:00pm
Saturday 26th August 7:00am until 1:00pm
Saturday 2nd September 7:00am until 1:00pm
Saturday 9th September 7:00am until 1:00pm
Saturday 16th September 7:00am until 1:00pm
Saturday 23rd September 7:00am until 1:00pm
Saturday 30th September 7:00am until 1:00pm
Saturday 7th October 7:00am until 1:00pm
Saturday 14th October 7:00am until 1:00pm
Saturday 21st October 7:00am until 1:00pm
Saturday 28th October 7:00am until 1:00pm
Saturday 4th November 7:00am until 1:00pm
Saturday 11th November 7:00am until 1:00pm
Saturday 18th November 7:00am until 1:00pm
Saturday 25th November 7:00am until 1:00pm
Saturday 2nd December 7:00am until 1:00pm
Saturday 9th December 7:00am until 1:00pm
Saturday 16th December 7:00am until 1:00pm
Saturday 23rd December 7:00am until 1:00pm
Saturday 30th December 7:00am until 1:00pm
Saturday 6th January 7:00am until 1:00pm
Saturday 13th January 7:00am until 1:00pm
Saturday 20th January 7:00am until 1:00pm
Saturday 27th January 7:00am until 1:00pm
Saturday 3rd February 7:00am until 1:00pm
Saturday 10th February 7:00am until 1:00pm
Saturday 17th February 7:00am until 1:00pm
Saturday 24th February 7:00am until 1:00pm
Saturday 3rd March 7:00am until 1:00pm
Saturday 10th March 7:00am until 1:00pm
Saturday 17th March 7:00am until 1:00pm
Saturday 24th March 7:00am until 1:00pm
Saturday 31st March 7:00am until 1:00pm
Saturday 7th April 7:00am until 1:00pm
Saturday 14th April 7:00am until 1:00pm
Saturday 21st April 7:00am until 1:00pm
Saturday 28th April 7:00am until 1:00pm
Saturday 5th May 7:00am until 1:00pm
Saturday 12th May 7:00am until 1:00pm
Saturday 19th May 7:00am until 1:00pm
Saturday 26th May 7:00am until 1:00pm
Saturday 2nd June 7:00am until 1:00pm
Saturday 9th June 7:00am until 1:00pm
Saturday 16th June 7:00am until 1:00pm
Saturday 23rd June 7:00am until 1:00pm
Saturday 30th June 7:00am until 1:00pm
Saturday 7th July 7:00am until 1:00pm