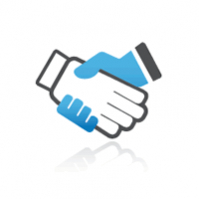 Raising Mental Health Awareness in the Workplace - Highbridge How to stay well at work. As employers we have an important role in improving work-life balance and it is generally recognised that work is good for health and wellbeing. How can we help people stay well at work? In this session we will explore five ways to wellbeing and hear from Jonathan Southgate. Jonathan will be talking about simple steps to maintaining a healthy body and mind whilst leading a busy life.
Six new networking events across Somerset will be launched in March 2017 a collaboration between Trading Standards Devon and Somerset, New Leaf Life Design and MINDFUL EMPLOYER. 
In the UK Almost one in three people have experienced mental health issues while in employment, mental ill-health is the leading cause of sickness absence in the UK, costing an average of £1,035 per employee per year. Research has shown that only 37% of SME employees claim they would not tell their boss of they were absent due to mental health. We need to change this by raising awareness of mental health for employers of SMEs in Somerset. 
The Work Foundation who have released a report entitled, "This Won't Hurt a Bit," supporting small business to be healthy, wealthy and wise written by Libby McEnhill and Karen Steadman. The report highlights the connection between employee well-being and economic development and how these work hand in hand and concerns around how SMEs tend to drop through the net. Its time in Somerset that we delivered some vital awareness raising sessions and create a network of MINDFUL EMPLOYERS.
Lets create workplaces that challenge us, support and develop our sense of purpose, and support us when things are hard. A mentally healthy workplace can be built is essential if we are to support those in distress to access help quickly, and those who have recovered from mental health problems to stay well and enjoy their working life.
Session 1 - Minehead 20.03.17 6pm to 8pm
Being Aware of Mental health at work for employers
Session 2 - Highbridge 27.03.17 6pm to 8pm 
How to stay well at work
Session 3 - Frome 10.04.17 6pm to 8pm
Developing Emotional Resilience in yourself and your workplace
Session 4 - Glastonbury 25.04.17 6pm to 8pm
How to create a safe not scary workplace around mental health
Session 5 - Yeovil 17.05.17 6pm to 8pm
How to be a Mindful Employer
Session 6 - Taunton 29.06.17 6pm to 8pm
How to mange change and uncertainty dealing with life transitions
*thebestof cannot be held responsible for any changes, amends or cancellations of an event
Contact us:

visit us

Highbridge Enterprise Centre
Isleport Business Park,
off Bennett Road,
Highbridge
TA9 4AL

follow us

This is a live stream from Twitter - not the voice of thebestof!

find us on facebook