Youngest pilot to fly solo round the world makes his UK stop at London Southend Airport
29th April 2013
... Comments
---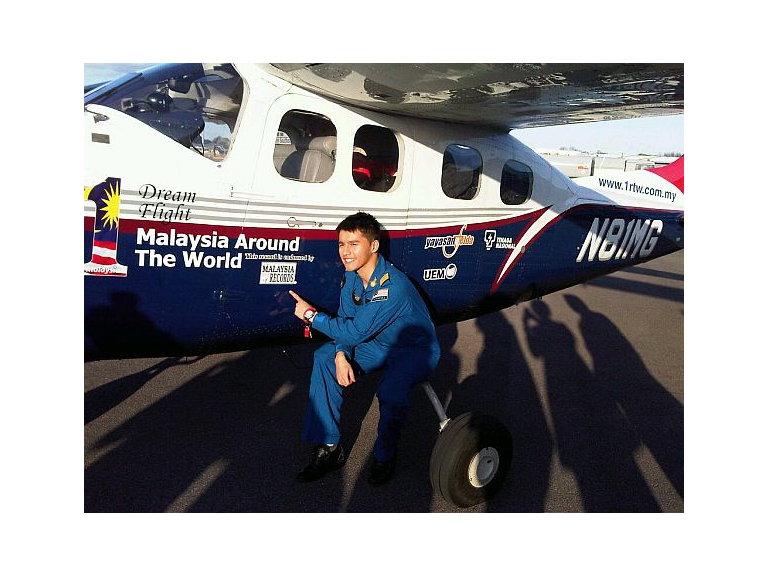 A Malaysian pilot who is attempting to set the Guinness World Record as youngest pilot to fly solo around the world in a single engine aircraft made his UK stop at London Southend Airport on Saturday 27 April.
Captain James Tan is currently in the middle of his 1Malaysia Around The World expedition. The 21-year old started his 21,900 nautical mile, 50-day journey in Langkawi, Malaysia on March 26. He will finish his trip in Malaysia's capital, Kuala Lumpur on 12 May 2013.
James touched down at London Southend Airport just after 6pm after flying in from Iceland capital Reykjavik. On his arrival in Essex he was greeted by the Malaysian High Commissioner to the UK.
His trip in a Cessna 210P single engine aircraft is part of a scheme to inspire others to overcome their personal issues - James suffers from dyslexia - and try new challenges.
James says "It's been an awesome journey so far and today I reach the 25,000 kilometre mark and so I have fifteen left then I have made a complete circle. It's been amazing and everyone has been so great."
He added "My feelings right now can be summed by in my favourite quote from Mark Twain who said 'The two most important days in your life are the day you are born and the day you find out why. That's why I am telling everyone it is so important to find out your dream and pursue – just like I am."
More on James and his journey at www.1rtw.com.my