Cinema At The Palace Theatre #Southend
3rd July 2012
... Comments
---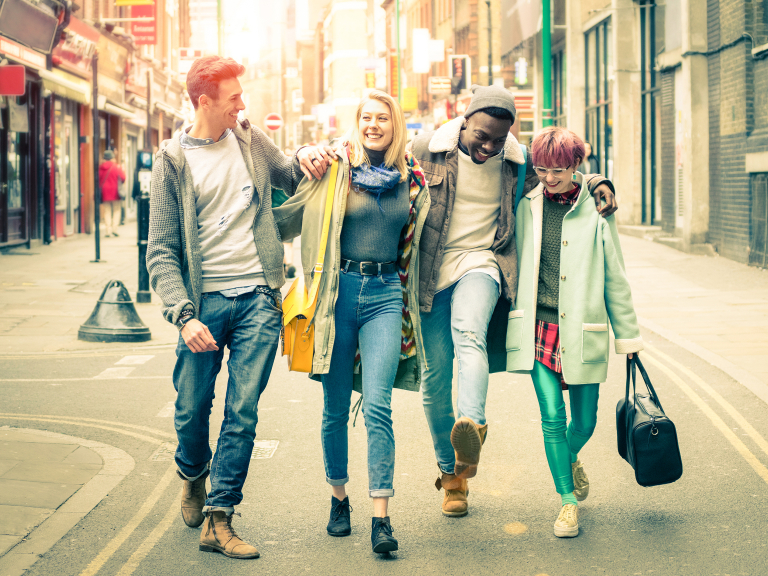 CINEMA AT THE PALACE THEATRE 
Sunday 8th July
The Artist
100mins : 2011 : Certificate 'PG'
7.30pm : £6.00
 
Hollywood 1927. Silent movie star George Valentin is at the peak of his fame. Spotting young fan Peppy Miller auditioning as a dancer, George over-rules the studio boss and offers her a role in his latest thriller. She's an instant audience favourite and movie stardom beckons. But as her career flourishes, George, faced with the advent of the talkies, appears to be heading in the opposite direction.
 
These interlinked destinies are at the heart of The Artist, a love letter and homage to classic black and white, silent films. The film is enormously likable and is anchored by utterly charming performances from Jean Dujardin, as George, and Berenice Bejo as Peppy, supported by favourites such as John Goodman, James Cromwell and Malcolm McDowall. The Artist tells its engaging story with humour, melodrama, romance, and - most importantly - silence. But as wonderful as the performances by the stars are, the real star is cinematographer Guillaume Schiffman. Visually, the film is stunning. Crisp and beautifully contrasted, each frame is so wonderfully constructed that this sweet and unique little movie becomes a profound cinematic achievement, fully deserving of its clutch of Oscars, including Best Picture, Best Director and Best Actor. All this, and the dog is pretty wonderful too!
An undeniably charming homage to Hollywood in the late 1920s, The Artist joyfully resurrects Hollywood's past Village Voice

A great big hug of a movie, guaranteed to send you out with a smile on your face Total Film.
 
Plus full supporting programme
 
For advance tickets: www.palacetheatresouthend.co.uk
or call the box office on 01702 351135 or pay on the door on the night
FUTURE PRESENTATIONS FROM THE WHITE BUS

Sunday 2nd September at the Park Inn Palace Hotel: Carry on Spying (4pm) and Tinker, Tailor, Soldier, Spy (7.30pm).

Thursday to Saturday 13th to 15th September at the Palace Theatre: A recreation of the 'Palace Cinema', with three different programmes from the 1930s.

Sunday 14th October at the Palace Theatre: The Best Exotic Marigold Hotel (7.30pm).

Saturday 3rd November: Our first 'Zombie Walk' along the pier, followed by Carry on Screaming at the Park Inn Palace Hotel!

Sunday 4th November at the Park Inn Palace Hotel: Abbott & Costello Meet Frankenstein (4pm) and The Woman in Black (7.30pm).

Friday to Sunday 18th to 20th January 2013 at the Park Inn Palace Hotel: The first ever White Bus 'Horror on Sea Film Festival'.