Celebrating Southend's community activities all this week!
18th March 2013
... Comments
---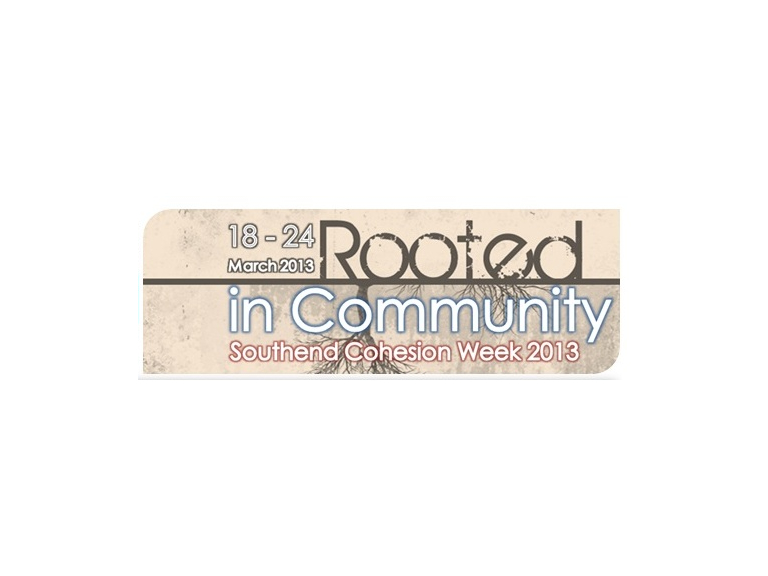 Under the banner of Rooted in Community, Southend Cohesion week started today and runs until Sunday 24th March, offeing a unique chance to explore a host of activities which help to boost the borough all year round.  Community members and professionals from across the town have joined together to help organise the week.
It was officially launched at Southend Pier Cultural Centre this morning, by Baroness Helen Newlove, Government Champion for Active, Safer communities. Baroness Newlove was a guest speaker at the free morning session and shared her experiences and insights from her work with communities across the country.
Throughout the rest of the week, residents can book on to a huge variety of workshops, visit displays, hear talks, participate in learning sessions, and meet many other members of the community.
Highlights include: 
The Music Man Project open day – on Tuesday 19th March from 10am until 3:30pm at St John Fisher Church Hall, Manners Way, Southend. This is a drop-in session to experience an inspiring music project helping people with learning difficulties or special education needs
The first Southend Interfaith Tour - on Wednesday 20th March from 4pm until 8pm to visit a Mosque, Church, Synagogue and Hindu Temple. Only 20 places are available. To book, contact dturpin@saves-southend.co.uk or ring Dan Turpin on 01702 356000. 
Healthy Living Fair - on Thursday 21st March from 10am until 3pm at the Plaza Centre, Southend Christian Fellowship, 600 Southchurch Road, Southend SS1 2PT, with stalls, speakers, dancing, free buffet and much more 
For the full week's programme with more than 20 events, please visit: www.southendcommunityinaction.com
Southend-on-Sea Borough Council's Deputy Leader, Councillor John Lamb said "Rooted in Community is a fantastic celebration of all the positive work going on in Southend. "This unprecedented week has something for everyone and is a true reflection of the great partnerships and projects that continue to grow in Southend. "We hope as many people as possible will take part in this really dynamic and wide-ranging event."