Shrewsbury Belle Vue Arts Festival 2021
Shrewsbury, Shropshire
SY1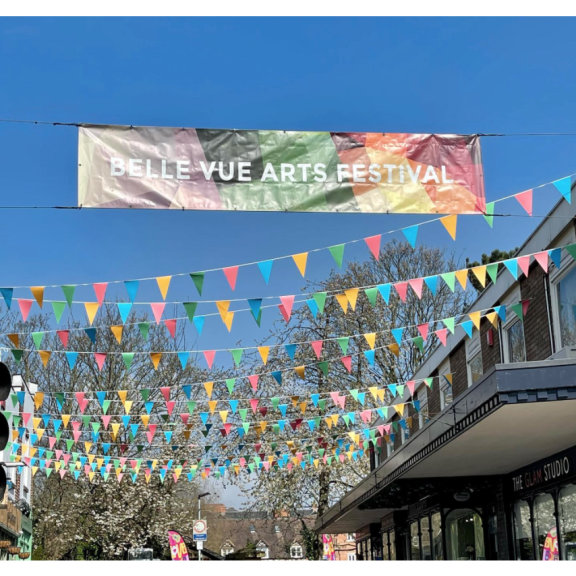 This Shrewsbury festival is back and holding events throughout June designed to inspire local residents to get creative with art, music and performance. The theme for 2021 is WILD.
The annual Belle Vue Arts Festival is the brain child of Judy Townsend, a former teacher and Mayoress of Shrewsbury. 
Over the years, the Belle Vue Arts Festival has widened its scope to include most of the arts, including photography and music as well as other community activities such as history walks and competitions.
Festival Events 2021
For the full list of events taking place please click here
Future dates
Wednesday 16th June 9:00am until 5:00pm
Thursday 17th June 9:00am until 5:00pm
Friday 18th June 9:00am until 5:00pm
Saturday 19th June 9:00am until 5:00pm
Sunday 20th June 9:00am until 5:00pm
Monday 21st June 9:00am until 5:00pm
Tuesday 22nd June 9:00am until 5:00pm
Wednesday 23rd June 9:00am until 5:00pm
Thursday 24th June 9:00am until 5:00pm
Friday 25th June 9:00am until 5:00pm
Saturday 26th June 9:00am until 5:00pm
Sunday 27th June 9:00am until 5:00pm
Monday 28th June 9:00am until 5:00pm
Tuesday 29th June 9:00am until 5:00pm
Wednesday 30th June 9:00am until 5:00pm
Thursday 1st July 9:00am until 5:00pm
Friday 2nd July 9:00am until 5:00pm
Saturday 3rd July 9:00am until 5:00pm
Sunday 4th July 9:00am until 5:00pm
Monday 5th July 9:00am until 5:00pm
Tuesday 6th July 9:00am until 5:00pm
Wednesday 7th July 9:00am until 5:00pm
Thursday 8th July 9:00am until 5:00pm
Friday 9th July 9:00am until 5:00pm
Saturday 10th July 9:00am until 5:00pm
Sunday 11th July 9:00am until 5:00pm
Monday 12th July 9:00am until 5:00pm
Tuesday 13th July 9:00am until 5:00pm
Wednesday 14th July 9:00am until 5:00pm
Thursday 15th July 9:00am until 5:00pm
Friday 16th July 9:00am until 5:00pm
Saturday 17th July 9:00am until 5:00pm
Sunday 18th July 9:00am until 5:00pm
Monday 19th July 9:00am until 5:00pm
Tuesday 20th July 9:00am until 5:00pm
Wednesday 21st July 9:00am until 5:00pm
Thursday 22nd July 9:00am until 5:00pm
Friday 23rd July 9:00am until 5:00pm
Saturday 24th July 9:00am until 5:00pm
Sunday 25th July 9:00am until 5:00pm
Monday 26th July 9:00am until 5:00pm
Tuesday 27th July 9:00am until 5:00pm
Wednesday 28th July 9:00am until 5:00pm
Wednesday 28th July 9:00am until 5:00pm
Thursday 29th July 9:00am until 5:00pm
Friday 30th July 9:00am until 5:00pm
Saturday 31st July 9:00am until 5:00pm