Mark Pawsey MP teaches Rugby Scouts about Parliament
5th November 2012
... Comments
---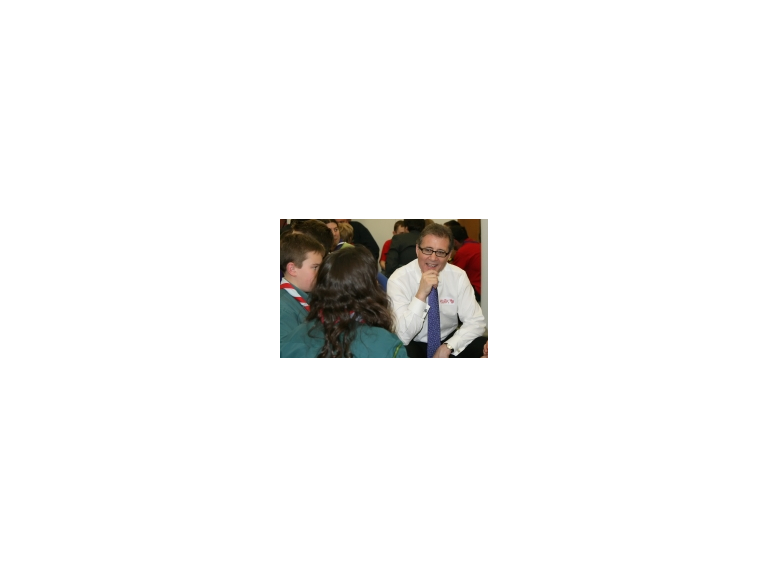 News Release - Mark Pawsey MP
Mark Pawsey joined forces this week with Scouts from Rugby to take on other constituencies in a head-to-head quiz in Parliament.
Scouts from the 5th Newbold Scout Troop joined Mark in Parliament to take part in the quiz which was hosted by Going for Gold's Henry Kelly.  The teams were tested on a range of political issues including law-making, political parties and the electoral process as well as popular culture and Scouting.
The event marked the launch of a new resource pack 'Talk this Way: From Scout to Speaker of the House' which aims to teach Scouts about Parliament.  It uses a variety of activities to show how young people can influence and engage with the democratic process, and includes House of Commons-style debates to encourage Scouts to think about arguments from all sides and develop their views on today's most important political issues.
Mark said: "I was delighted to welcome the 5th Newbold Scout Troop from Rugby to Parliament this week, and it was really enjoyable to take part in the Scouts Parliamentary Quiz with them.  We were pleased to come third in the competition, which was worth celebrating!"
I know that Newbold-on-Avon Scouts were instrumental in testing the resource pack which aims to teach Scouts about Parliament.  It was good to meet up with them and hear about scouting in my Constituency."
It was also pleasing to welcome them to Westminster and talk to them about my role and the role of Parliament, giving them a better understanding of the democratic process and local communities."
While outdoor activities and adventure are central to Scouting, preparing young people to be active citizens and participants in their communities is also at the core of the movement. The resource, created in partnership with Parliament's Education Service, builds on other events run by The Scout Association to encourage young people to speak up on issues that affect them and to get them talking to their politicians.