Celebrate Queen's Diamond Jubilee in Rugby Town Centre
18th April 2012
... Comments
---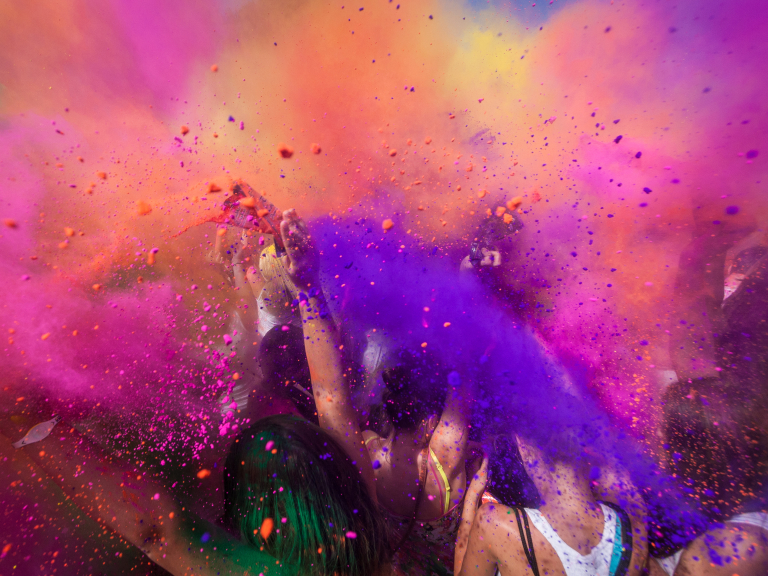 Queen's Diamond Jubilee
 Celebrations
in Rugby Town Centre and Caldecott Park

Extended Bank Holiday Weekend
Saturday 2nd June 2012 until Tuesday 5th June 2012
The Queen's Diamond Jubilee weekend will be marked by a weekend of activities and events on a scale not seen in Rugby for a generation.

Rugby Borough Council has announced that it will join forces with Rugby First and principal sponsors, CEMEX, to host a spectacular event that will be attended by the Lord Lieutenant of Warwickshire representing Her Majesty the Queen.

The celebration weekend will take place on the specially extended Bank Holiday weekend, 2nd-5th June 2012.

The celebrations will start early on Saturday 2nd June with a live Rugby FM broadcast from Caldecott Park starting at 9:00 am, with family and children's activities from 10:00 am. Attention will then shift to the town centre with a parade starting at 2:00 pm.

Led by marching military bands, the parade has been put together after children from Cawston Grange Primary School suggested in Local Democracy Week that it would be a suitable way to mark the Jubilee.

The parade, of up to 2000 people, will pass through the independent businesses area before saluting the Mayor and Lord Lieutenant at the Clock Tower, built in 1897 to commemorate Queen Victoria's own Diamond Jubilee.

Further activities and events will take place in Caldecott Park on the Sunday, Monday and Tuesday.

Cllr Heather Timms, Rugby Borough Council portfolio holder for development and culture, said:
"Sixty years as monarch and head of state is a remarkable achievement that cannot pass without commemoration. The programme of activities that we've put together with our partners and sponsors promises to make the occasion truly memorable."

Ian Southcott, CEMEX's Community Affairs Manager, said:
"We are delighted to be part of what promises to be a fantastic weekend of celebrations in Rugby that will mark an outstanding national occasion".

Robin Richter, Chair of Rugby First, said:
"For people of my generation there has only ever been one monarch. Everything around us is changing but our Queen remains the constant rock upon which our nation is built. This is a truly unique occasion which will be reflected by the variety of activities on the day."
For more information about the Jubilee Event Celebrations in Rugby please visit www.rugby.gov.uk/jubilee

Please visit thebestof Rugby's Events Pages as a schedule for the weekend will be available nearer the time and for all other events happening in Rugby and surrounding Local Area.