Protecting Live Music in Portsmouth
Protecting Live Music in Portsmouth
Written by Jamie Garrett.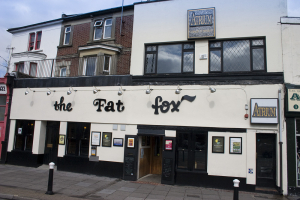 Small music venues can be noisy places. As regular gig-goers will attest, that's kind of the point. For decades, the back rooms of pubs and bars have provided a place for artists to learn stagecraft and perform in front of an audience.
But as residential developments push up housing density in UK city centres, some venues have been hit by noise complaints from residents.
In the UK, local authorities have significant powers to deal with these. They can impose strict licensing conditions or even revoke venue licences altogether.
Legislation introduced in 2013 made it easier for developers to convert commercial spaces like office blocks into residential premises. So, with city centre development set to continue, how can independent music venues protect themselves?
As a keen gig-goer in Portsmouth and the surrounding area, I've seen a number of local venues have been hit with these kinds of issues, no more than The Fat Fox Public House on Victoria Road South.    Thebestof Portsmouth met with Will Nelson, one of the owners of The Fat Fox, and discussed the difficulties they have had and the reason why they have been forced to suspend all live music at their venue.
Due to the redevelopment of the building backing on the pub to residential apartments, from early 2016 they have been forced to suspend all live music due to noise complaints from a new resident.    Will clearly empathises with the resident due to the fact that the apartment is situated above the stage area of the pub, however he highlighted how successful the live music nights had been there and the fantastic acts which have played on that stage.
"We've had bastille, Scouting for Girls and Drenge on that stage in the past" he said.   "Grass roots music needs venues like ours so that all acts have the opportunity to learn their craft"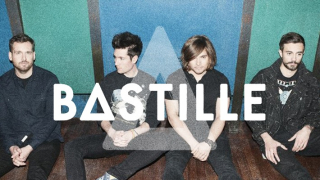 However, new regulations which will come into effect on April 6, mean that developers are now required to seek prior approval on "noise impacts" before a change of use for a property to residential building can be carried out. The move amends a recent "change of use" permitted development right which made music venues vulnerable to noise complaints from residents after they moved into a new development in the area.
Local authorities will have to take into account the existence of an already established music venue, generating a certain amount of noise, when development applications are lodged.
This maybe light at the end of the tunnel for venues such as The Fat Fox, however as the residential apartments have already been developed and are currently occupied so Will and his team are still having to look at alternative ways to overcome this challenge.
"we're looking into sound proofing the stage area however with estimated costs coming in at around £5,000, and the fact that we don't own the property, we're yet to make a decision on the possibility of implementing this, especially as we cannot guarantee it will bring the sound levels down to an acceptable level"
The impact this has had can also be felt by its employees as the lack of live music events has meant he no longer has a resident sound engineer, and his requirements for additional bar staff has reduced on nights where he would normally have live music on.
It is not all negative for the team at The Fat Fox as they continue to be recognised as the best Sports Bar in the City, and regularly pack the pub when major living sporting events are taking place.   Since the turn of the year they have also introduced hugely successful comedy nights and other events which has proven highly popular.
With the recent closure of the Eastney Tavern, and the challenges The Fat Fox currently have, it's reassuring to know that this issue has been recognised by the powers that be, and is being addressed to make sure we do not lose the essential venues in the future, required to continue to fuel our thriving music scene, on a national and community wide basis.