There is FINALLY a KING of the GRILL at Grills Steakhouse Restaurant in Pontypridd
29th September 2010
... Comments
---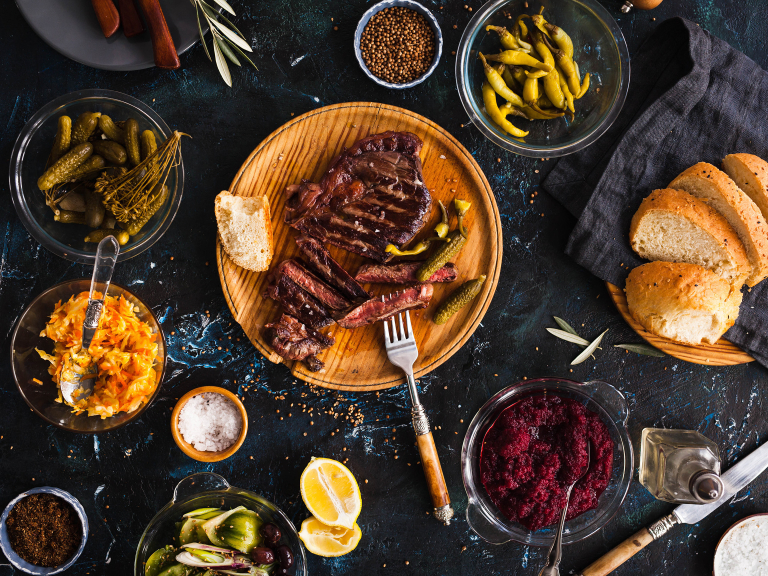 There is FINALLY a KING of the GRILL at Grills Steakhouse Restaurant in Pontypridd
The most reviewed restaurant in WALES (390 reviews, at the time of writing!), Grills Steakhouse Restaurant in Pontypridd has established itself as one of South Wales' most popular and leading steakhouse restaurant venues.
It's surge in popularity is down to the steakhouse restaurants owner, Kevin, who quite simply thinks 'BIG' - not just about his steakhouse but also about his food choices.
If you take the time to visit this hidden gem of a restaurant behind the Llanover Arms in Pontypridd, you will be presented with a range of mouth watering steaks and burgers that will be suitable for any regular diner. HOWEVER, for those more ambitious you may be tempted by:
52oz Burger!!
60oz Steak challenge
60oz Mixed Grill Challenge
And we have now recently seen the all three being completed the most recent the king of the mixed grill.
"On the 18th August 2010 at 9.42pm New King Michael Cody finished the 60oz mix grill in 1 hour 57 minutes beating previous King Daniel Baish by just 2 minutes!" (kevin, Grills Steakhouse Restaurant, pontypridd)
So why the huge food challenges? Quite simple really, Grills steakhouse restaurant has been trading for some two years and in this time they have had to compete with several other local restaurants, they wanted to differentciate, be unique and stand out from the crowd - and in my opinion the have certainly achieved this.
To consumers far and wide if you fancy some FREE WINE, a humungous challenge then visit Grills Steakhouse Restaurant in Pontypridd.
01443 629222!